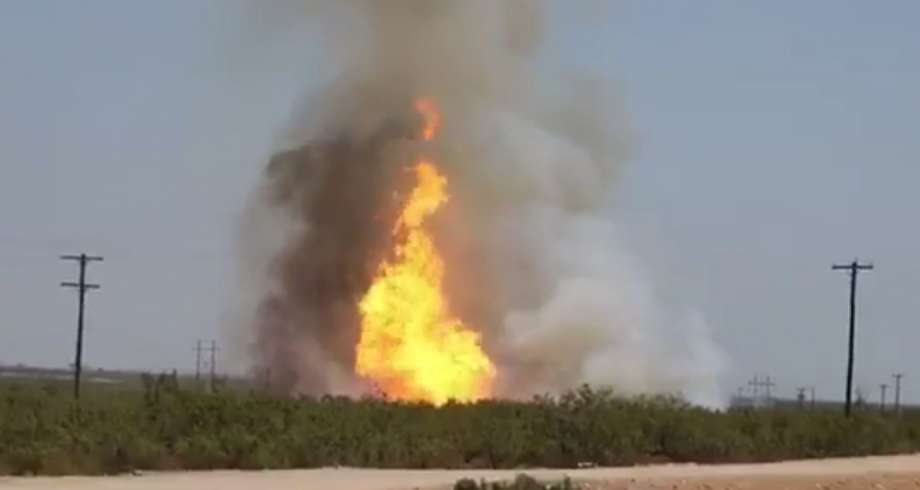 At least one worker remains in critical condition after an explosion at a natural gas pipeline sent seven people, including two firefighters, to the hospital Wednesday.
At least three pipelines, including the El Paso Natural Gas Pipeline operated by Kinder Morgan of Houston, may have been  involved in the incident, authorities said. Sara Hughes, a company spokeswoman, said Kinder Morgan's 12-inch El Paso Natural Gas pipeline exploded Wednesday, but it appeared that another company's nearby pipeline exploded before the El Paso line.
Authorities are conducting a thorough investigation into the cause of the explosion, she said. A Kinder Morgan employee injured in the blast was in stable condition at the University Medical Center in Lubbock.
Four other workers — its still unclear which company employed them –were transported by air and ambulance to University Medical Center, said Eric Finley, a hospital spokesman.  At least one worker remained in critical condition, while three others were in serious condition in the burn center, he said.
The two firefighters, who suffered minor injuries, were treated and released in Midland.
At least one natural gas pipeline exploded Wednesday afternoon in the town of Greenwood, east of Midland, authorities said. Midland County Fire Marshal Dale Little said there were at least three pipelines in the vicinity of the area.
Around 11:30 a.m., Little said, the Midland Fire Department and Greenwood Volunteer Fire Department were responding to a leak at one of the pipelines. The explosion happened approximately an hour later.
This article first appeared on the Houston Chronicle – an Energy Voice content partner. For more from the Houston Chronicle click here.