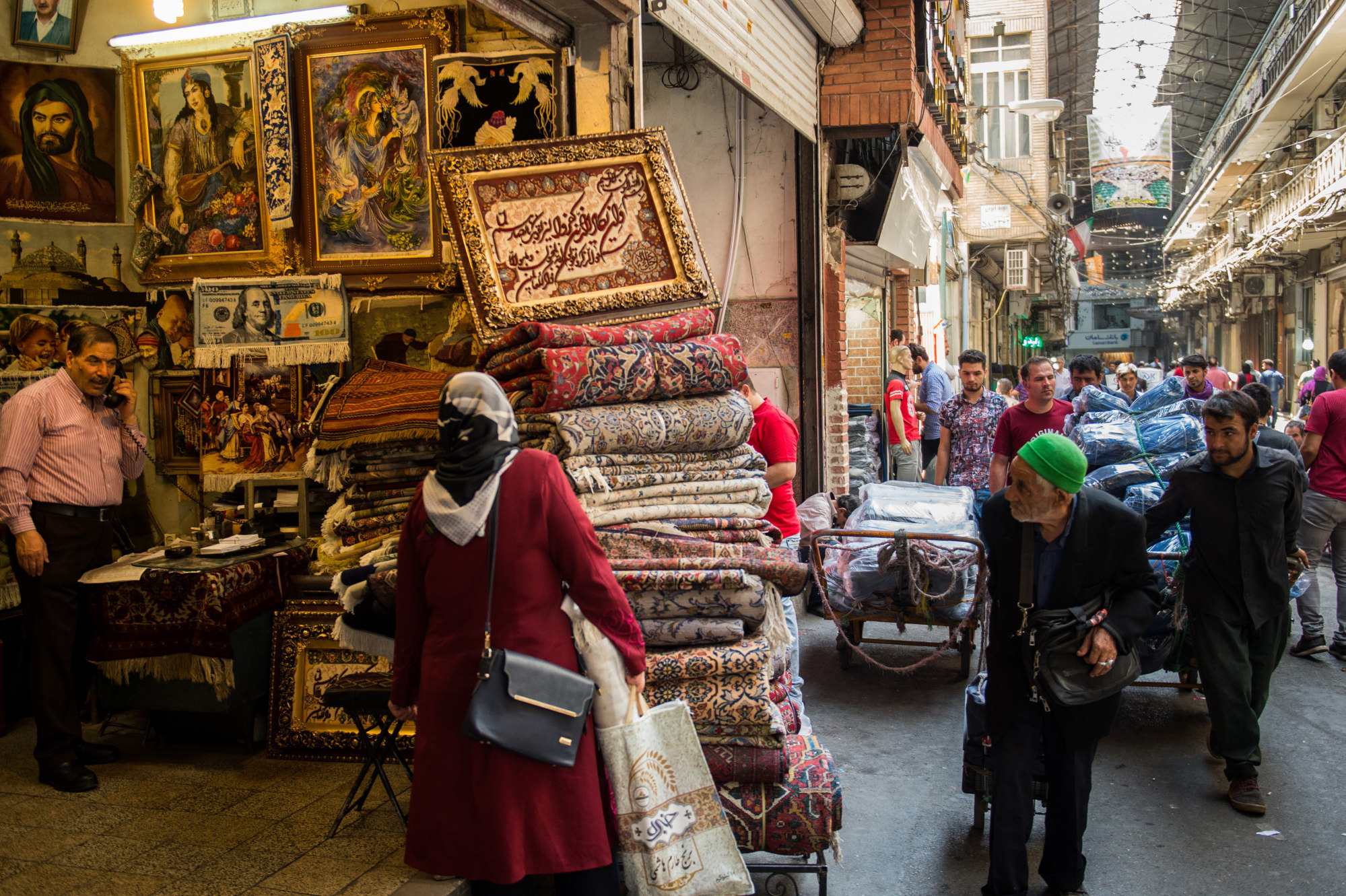 he first round of renewed U.S. sanctions on Iran took effect as President Hassan Rouhani — under increasing economic and political pressure — spurned President Donald Trump's suggestion for talks with "no preconditions."
Following an executive order signed by Trump, the U.S. imposed new restrictions intended to stop the purchase of dollar banknotes by Iran, prevent the government from trading gold and other precious metals and block the nation from selling or acquiring various industrial metals. The measures, which took effect at midnight in Washington, also targeted the auto industry and banned imports of Persian carpets and pistachios to the U.S.
In a televised address on Monday night, Rouhani said Iran is open to negotiations if the U.S. is "sincere," but he added that such talks would be meaningless while his nation is being hit with sanctions. Trump and his top aides have raised the possibility of face-to-face discussions with Rouhani with "no preconditions."
"Negotiations at the same time as sanctions, what meaning does that have?" Rouhani said. "It means someone is facing a person who's a rival and enemy, if they use a knife and they stick the knife in their arm and then they say, 'Let's negotiate and let's talk.' The response to this is first all, they have to take the knife out and put the knife back in their pocket."
While the penalties were expected, they drew fresh condemnation from European allies who are standing by the 2015 nuclear accord that Trump quit in May. They presage tougher sanctions against imports of Iranian oil that will go into force in early November, although the administration signaled it will consider partial exemptions to that ban.
"We deeply regret the re-imposition of sanctions by the U.S., due to the latter's withdrawal from the Joint Comprehensive Plan of Action (JCPOA)," according to a statement Monday from the foreign ministers of the U.K., Germany, France and the European Union. "Preserving the nuclear deal with Iran is a matter of respecting international agreements and a matter of international security."
Rouhani said in his remarks that the EU and other countries must take concrete action to save the Iran accord.
"In my visits to Europe and China and Russia and in the talks I've had, I've seen that they've all promised that they will not pay attention to the sanctions," he said. "But the problem is their companies, which are under pressure from the U.S. and are affected by the U.S. sanctions."
Read a QuickTake on what's at stake if Iran's economic hopes are dashed
Rouhani scoffed that despite his offer for talks, Trump "is someone who, without any negotiation, has withdrawn from all of his international commitments," from trade accords to the Paris climate agreement.
Iran's Foreign Secretary Javad Zarif tweeted that the "Trump Administration wants the world to believe it's concerned about the Iranian people. Yet the very first sanctions it reimposed have canceled licenses for sales of 200+ passenger jets under absurd pretexts, endangering ordinary Iranians. US hypocrisy knows no bounds."
Iran's central bank, acting on the eve of the U.S. move, scrapped most currency controls introduced this year in a bid to halt a plunge in the rial that has stirred protests against the government.
Under the measures, the central bank will let the market determine the rate of foreign-exchange transactions except the imports of essential goods and drugs, Governor Abdolnaser Hemmati told state television Sunday night. Licensed currency houses whose trading had been halted will be allowed to resume operations from Tuesday, he said.
Rouhani said the government had widened the list of essential goods that could be imported into the country and said Iran had enough foreign currency supplies to meet society's needs.
Earlier this year, the central bank said it would unify the exchange rate at 42,000 rials to the dollar in an attempt to root out unregulated trading. It banned exchange houses from selling foreign currencies, and authorities arrested dozens of people for allegedly manipulating the rules for personal gain. Among those detained is a central bank deputy governor in charge of foreign-currency affairs.
Read more: China Is Said to Reject U.S. Request to Cut Iran Oil Imports
But the policies backfired, with the rial weakening to more than 100,000 to the dollar on the black market this month.
The U.S. is weighing case-by-case exemptions for some countries from the next set of sanctions — which take effect in 90 days — targeting Iranian oil exports, according to Trump administration officials who briefed reporters on Monday, despite its announced goal of allowing "zero" Iranian oil exports. The administration had previously signaled that countries that don't eliminate their imports of Iranian oil need to show "significant" reductions in those purchases to qualify for temporary waivers.
The U.S. goal is to get the Iranian regime to stop meddling in countries from Syria to Yemen, halt its ballistic missile program and commit to stricter limits on its nuclear program, not to overthrow the government, the administration officials said.
"We're very hopeful that we can find a way to move forward, but it's going to require enormous change on the part of the Iranian regime," Secretary of State Michael Pompeo told reporters Sunday en route to Washington from Asia. "They've got to — well, they've got to behave like a normal country. That's the ask. It's pretty simple."
Trump is still willing to meet with Rouhani at any time, without preconditions, the officials told reporters on Monday. One possibility would be for the leaders to meet on the sidelines of the United Nations General Assembly in late September, but for now that option seems remote.
Recommended for you
X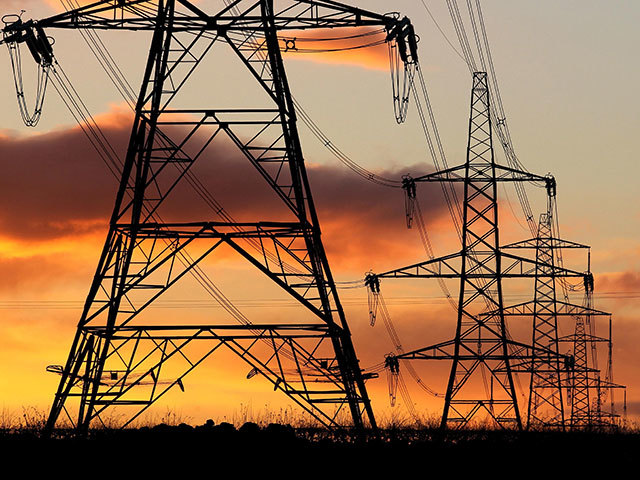 Extra support needed for vulnerable electricity consumers, report finds