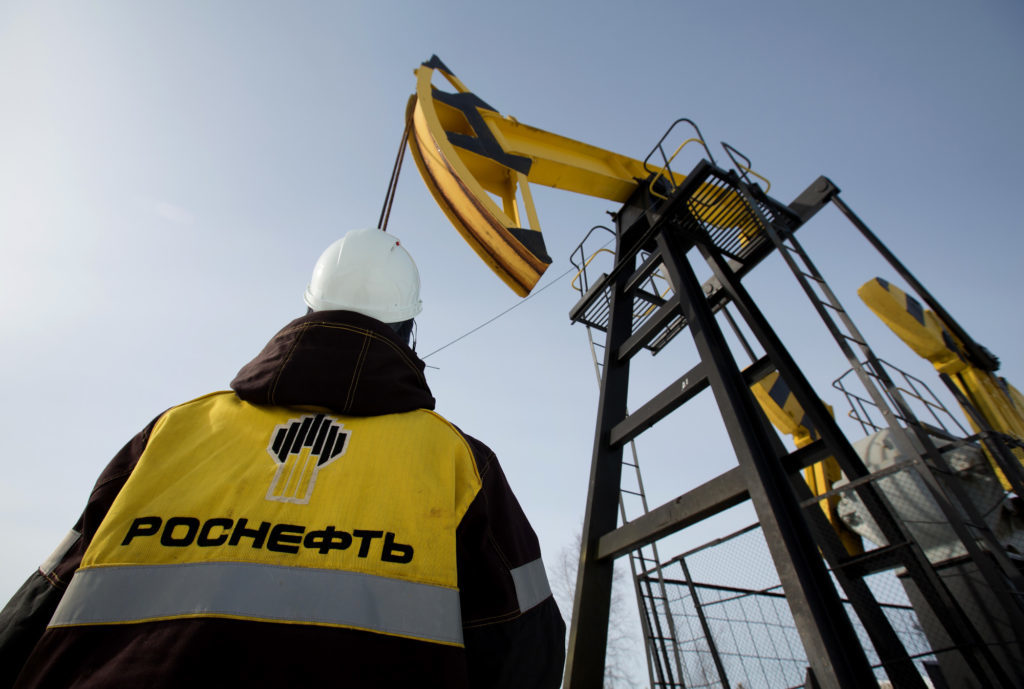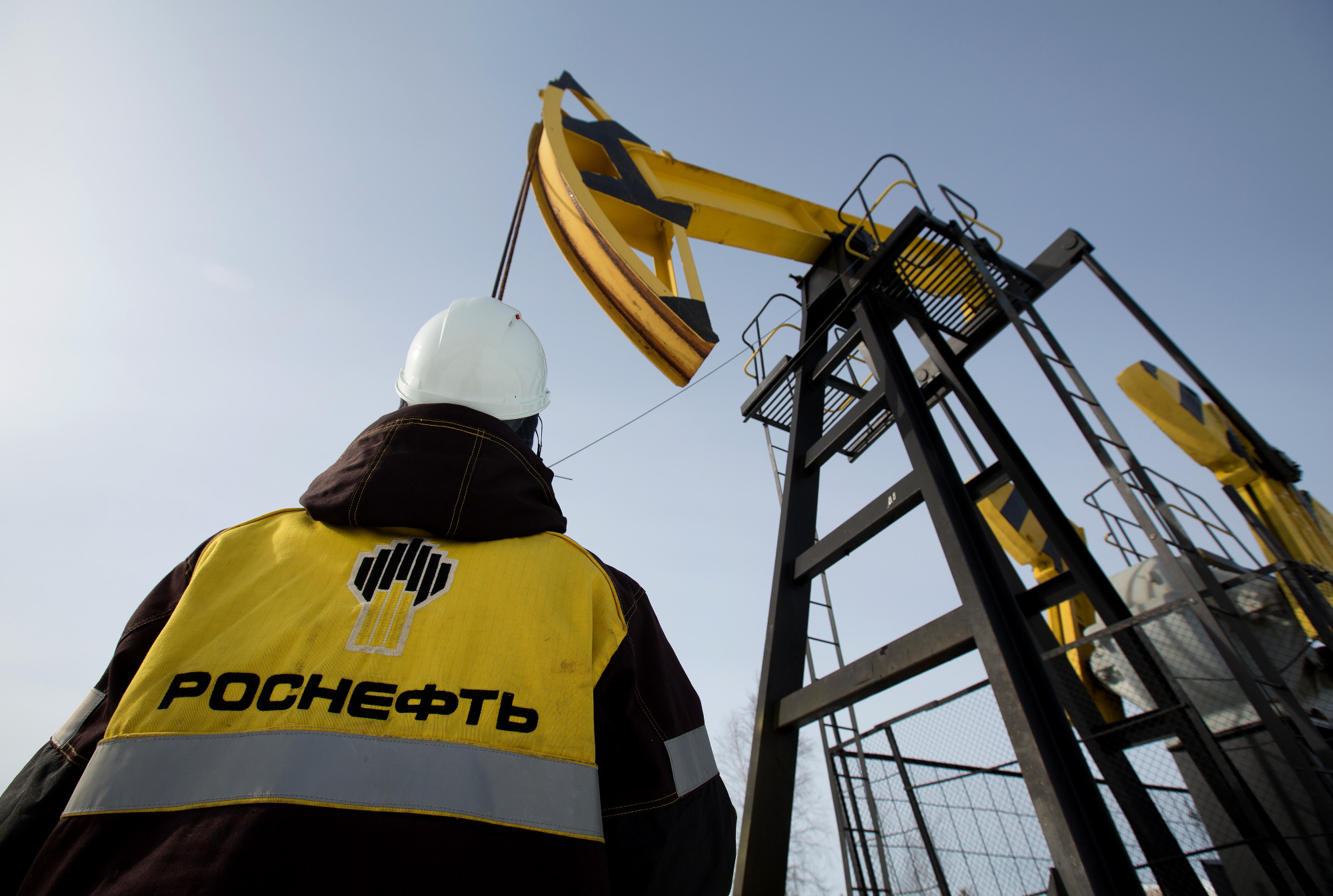 Rosneft PJSC posted record cash flow in the second quarter as Russian oil companies hit a sweet spot of rising crude prices and a weakening ruble.
Russia's largest crude producer also posted the highest net income in almost five years and curbed its dollar-denominated debt, underpinning the share buybacks that helped lift it to the highest level since January 2017.
Rosneft has for years been Russia's most indebted company after making multibillion dollar acquisitions at home and abroad. Now the state-run giant is promising better returns to investors through dividends and a buyback program. That helped to push the stock price up 45 percent this year, beating returns from other major oil companies for those investors willing to stomach the political risk.
Net income jumped to 228 billion rubles ($3.6 billion), according to a company statement on Tuesday. That exceeded Rosneft's profit for the whole 2017 and beat analysts' estimates. Free cash flow rose to 221 billion rubles, while dollar-denominated net debt shrank 12 percent.
On Monday, Rosneft started a share-repurchase plan totaling $2 billion through to the end of 2020. In the statement on Tuesday, Chief Executive Officer Igor Sechin reiterated that its priority now is "organic growth and monetization of synergies from the acquisitions" to enhance shareholder returns.
Most major global oil companies are using the extra cash from rebounding crude prices to reward shareholders, but there's still some pressure to keep a lid on spending. Global trade tensions and rising output from OPEC and its allies, including Russia, have stoked concerns that markets could weaken again.
Since June, Moscow-based Rosneft has been rolling back its share of the production cuts Russia agreed with the Organization of Petroleum Exporting Countries. The company said it increased second-quarter oil production to 4.6 million barrels a day. It has the capacity to add another 200,000 barrels a day in this quarter, of which it has already utilized 120,000.
Rosneft may deliver record results for the full year and average dividend growth of 15 percent through 2020, according to Goldman Sachs Group Inc. Other European and U.S. firms delivered a mixed bag of results in the second quarter. Some were perfectly poised to rocket out of the worst industry downturn in a generation by boosting production just as oil prices soared.
Recommended for you
X

Manifold on its way to Hurricane's Lancaster field