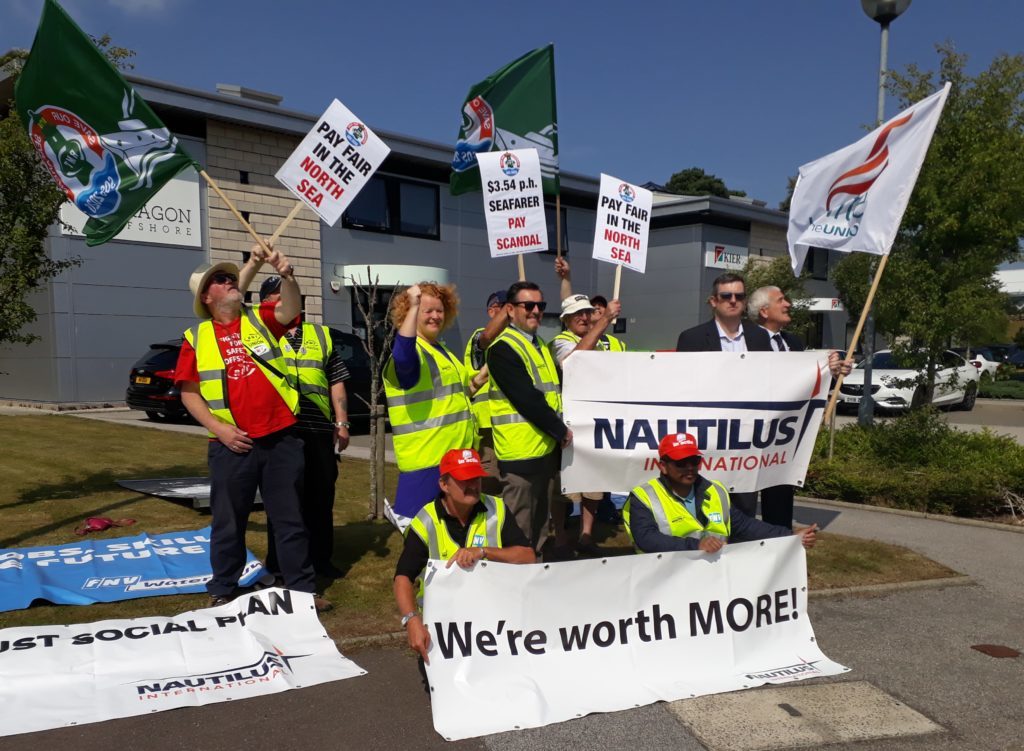 Dutch union Nautilus International confirmed today that Borr Drilling had announced its intention to reinstate 15 offshore and around three onshore staff, after widespread strikes by workers.
The workers union held protests at the office of Paragon Offshore in Westhill near Aberdeen two weeks ago following a recent buyout by Borr Drilling.
Staff and unions gathered in protest over what they perceive to be an "unfair" redundancy package offered by Borr Drilling to 70 staff members, with workers handing over a petition against the proposal to Borr senior management.
Anger by unions and workers centres specifically on 70 job losses across two rigs and an office in the Dutch city of Beverwijk.
Dutch trade union Nautilus was supported by Scottish trade unions Unite and RMT Union.
The petition, handed over by two dutch staff and a union representative, was accepted at Paragon's north-east office by Borr Drilling's North Sea director Darren Sutherland and HR manager Karen Scott.
Hans Walthie, Nautilus communications advisor, said that about 50 people are yet to be compensated adequately by the Dutch drilling firm, but that 15 rig workers had been reinstated alongside 3 office staff.
The union have also requested that the firm comply with Dutch law in terms of helping workers due to be made redundant possible future employment elsewhere.
Mr Walthie confirmed that as a consequence of the 15 workers being kept on Borr asked the union not to continue protests at future sites, which Nautilus International declined to follow.
Mr Walthie added: "We want to see Dutch law enacted. They have yet to pay some wages to some of the workers that they have not paid. This is a good first step but we need those two things. The ball is in their corner."
It is unclear whether staff in the north-east have been impacted. But at the time of the takeover, Paragon said it had 19 employees and two contractors in Westhill.
Mr Sutherland and Borr Drilling have been contacted for comment.