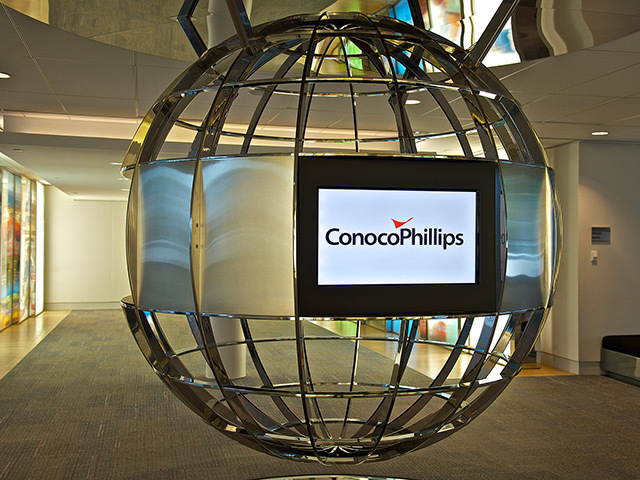 US oil firm ConocoPhillips has reached an agreement with Venezuela's state-owned oil company to recover nearly £1.5 billion it was awarded as part of a decade-old expropriation dispute.
Monday's statement from the Houston-based group said that PDVSA has agreed to recognise the judgment by an international arbitration panel and will make the first £390m payment within 90 days and the rest over a period of some four years.
In exchange, Conoco will suspend legal actions to seize PDVSA's facilities in the Dutch Antilles.
In May, ConocoPhillips chairman and chief Executive Ryan Lance said the Houston oil producer was pressing forward with recouping the £1.5 billion it is owned by Venezuela.
ConocoPhillips seized much of the oil storage and refining assets of Venezuela's state-owned oil company, PDVSA, in the Caribbean islands of Curacao, Bonaire and Sint Eustatius in recent days, but that is just the start of the legal repayment process, Lance said Tuesday after the company's annual shareholders meeting in Houston.
Recommended for you

Norway's new gas field highlights tensions as climate talks open