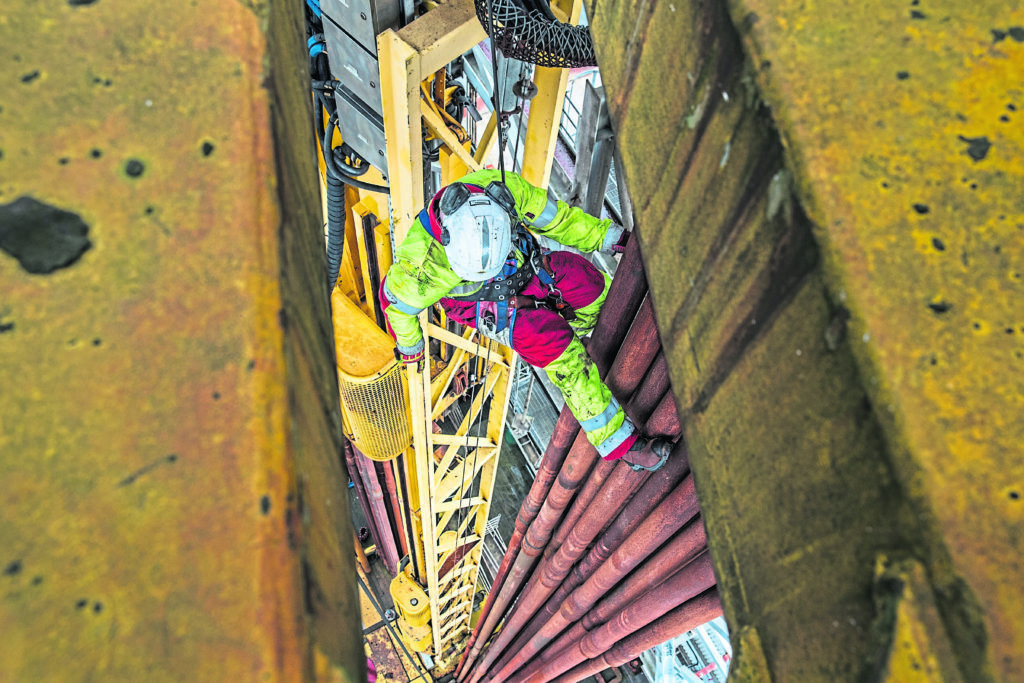 In the energy industry, improving worker safety through the use of personal protective equipment (PPE) has always involved partnership.
Every effective PPE manufacturer and distributor must align and work closely with their clients to thoroughly understand their crews members' unique work environments and conditions. This deep understanding is mandatory to providing the most complete and effective head-to-toe protection: everything from eye protection to workwear, safety gloves and purpose-built safety footwear.
In addition to safety features and performance, PPE comfort and style have emerged as key factors for every safety professional considering a PPE partner. Even with proper training, many employees tend to avoid wearing gear they consider uncomfortable or even unattractive, which can put them in harm's way.
The world's leading active apparel brands have trained us well to expect the highest levels of performance, comfort and style simultaneously. People have grown accustomed to wearing featherweight athletic shoes and soft, moisture-absorbing and breathable clothing in their personal lives, so why should they expect anything different with what they wear to perform the physically demanding work that comes with employment in the energy industry?
One thing that's clear, every safety-focused PPE manufacturer and safety professional must acknowledge how the elevated expectations for comfort and style that most employees bring to work could affect team behaviour and potential risk.
To help ensure safety gear is worn as much as necessary, today's forward-thinking PPE manufacturers increasingly incorporate advanced technologies into their designs. Such innovations are making work boots and garments more lightweight, breathable and comfortable.
For decades, we've worked to help HSEs outfit crews with the best PPE to keep them safe and productive. The Red Wing R&D evolution is happening at an amazing pace. We offer comfortable and stylish footwear and workwear that provides higher levels of safety than ever before.
One example is Red Wing's new PetroKing work boots. Built specifically for energy workers, this new line incorporates some of the most advanced safety features to date while also remaining extremely lightweight, flexible, comfortable and durable. PetroKing offers 360-degree protection covering the entire foot from the metatarsal to the ankle along with electrostatic-dissipative (ESD) and electrical hazard (EH) options.
As well as a premium, fiberglass-composite toe cap the line offers a primarily metal free package for safety without the weight and bulk. The boots are EN ISO and ASTM safety compliant for use by energy crews not only in the North Sea but around the globe.
At the end of the day, sourcing the proper PPE is essential to keeping employees safe, productive and engaged with their work. Therefore, it is time well spent for every organisation's safety leadership team to discuss its unique needs with a proven industry expert.
It can also save time and money by partnering with a single provider that offers the complete selection of top-quality products to protect and perform from head-to-toe. Doing so goes a long way toward protecting both the crews performing hazardous work and the organisations that employ them.
Tito Warren is vice president of Global Sales and Operations for Red Wing Shoe Company. Founded in 1905 in Red Wing, Minnesota, USA, the company serves as a one-stop, head-to-toe PPE solutions provider for customers worldwide with distribution hubs in Aberdeen, Stavanger, Dubai and Houston (www.redwingsafety.com)
Recommended for you

V12 footwear delivers on performance and price