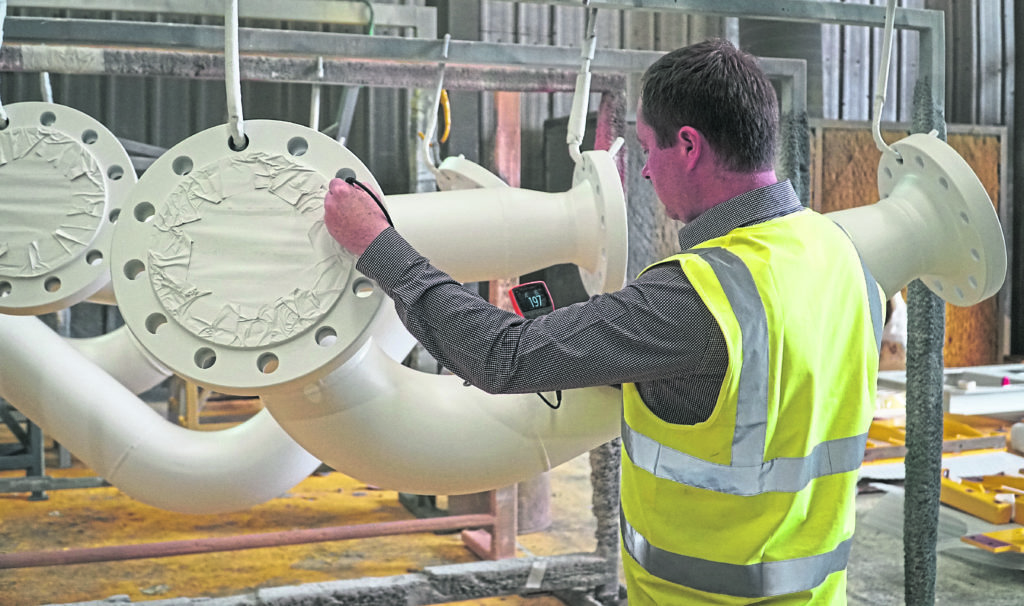 Started in 1976, RIM Fabrications, now known as eFab, has constantly developed and modernised in order to stay relevant and maintain their competitive edge within the construction industry.
The next stage in this development is a rebrand, once again keeping the company fresh – however this time they are accompanied by sister companies eBlast, eClad and eTest to form the eGroup.
Formed in 1999, eBlast was started by current eGroup CEO Neil McDonald with an emphasis on providing a quality service to best aid the oil and gas sector.
Since the conception of eTest in 2014, formerly known as CSD Scotland Ltd, the scope of the service has been altered with the group looking to provide a one-stop shop, all from the 16-acre site in Kintore.
Managing director Fiona Booth said: "Starting as a family business has affected how we operate to this day; some members of staff have been here since day one – which we are very proud of. The companies are separate entities but maintain an incredibly close relationship – I think this is why a rebrand was so important, it reflects how we operate internally – as a tight-knit group."
She added: "I would say the best work we produce is when we are working together – everyone knows everyone so when it comes to collaborating on a piece of work it is completely natural."
By working in collaboration the costs associated with transport are eliminated as are any miscommunications.
This can often be the difference between a job being delivered on time – giving clients peace of mind, especially during the critical stages when it is a race against time.
Within the oil and gas sector, eBlast and eTest naturally complement each other, with a piece of work going to eTest to undergo the NDT process before being shot blasted and painted. This also applies to eClad and eFab, but in the construction industry, with eFab fulfilling the fabrication side, and then eClad subsequently cladding the structure.
The emphasis on becoming a one-stop shop has reduced the carbon footprint with far less unnecessary transport being used. This is in addition to the installation of the biomass system providing renewable energy to the facility, reducing the consumption of fossil fuels.
With all of this taken into account, eGroup looks to be providing a cheaper, more efficient and greener service – which is better for everyone.
Recommended for you

Tailwind posts 2021 profits of £80m ahead of Evelyn and Gannet E start-up