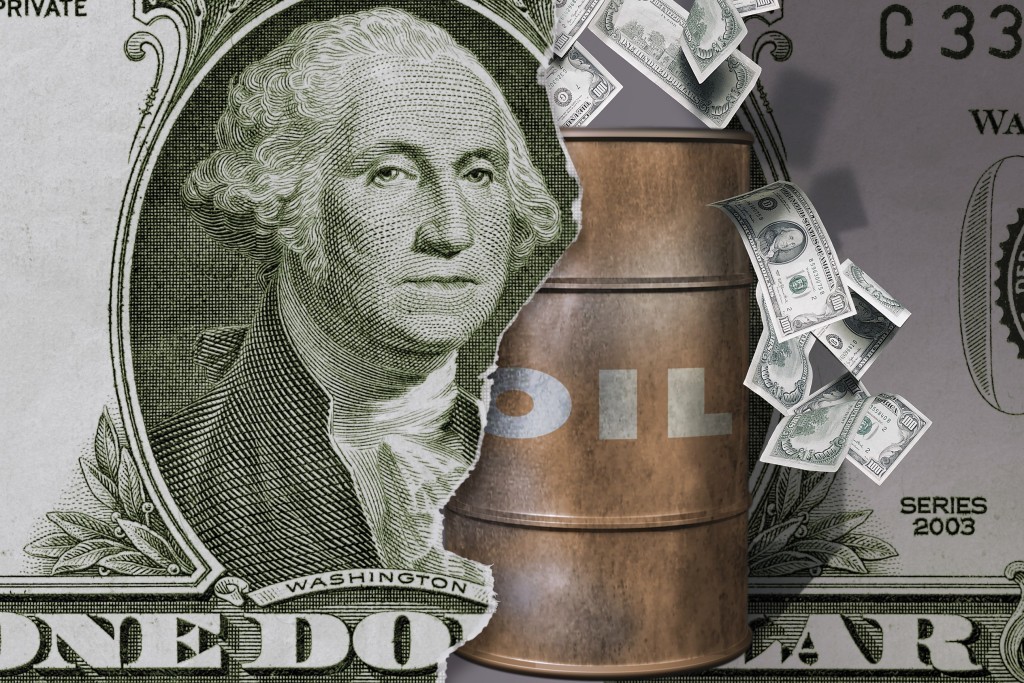 Oil struggled to gain above $78 a barrel as the prospect of shrinking Iranian crude exports was countered by signs of higher output from top producers Saudi Arabia and Russia.
Brent futures for November were little changed after breaching $78 last week for the first time since July 11. Iran shipped just under 2.1 million barrels a day of crude and condensates in August, the lowest since March 2016, ship-tracking data compiled by Bloomberg show. Meanwhile, Russia kept pumping oil near post-Soviet records last month, and Saudis boosted output to more than 10.42 million barrels a day.
The global benchmark crude added 4.3 percent last month as supply concerns intensify as renewed American sanctions aimed at curbing Iranian export are scheduled to take effect in early November. Meanwhile, U.S. oil marker is lagging Brent as American producers pump a record 11 million barrels a day, deepening its discount against the London counterpart by the most since June 20.
"Oil's rising because various reports have indicated Iranian exports fell at a faster pace than expected," Mikiko Tate, a senior analyst at Sumitomo Corporation Global Research Co., said by phone from Tokyo. Despite a decline in Iranian supply, "Saudi Arabia and other OPEC producers will probably boost their output only to levels that could keep Brent prices between $70 and $80."
Brent futures for November settlement traded at $77.40 a barrel on the ICE Futures Europe exchange, down 24 cents, at 1:51 p.m. in Tokyo. The contract traded at an $8.22 premium to West Texas Intermediate for the same month. The October contract expired Friday after closing at $77.42 a barrel, down 0.5 percent.
WTI for October delivery fell 20 cents to $69.60 a barrel on the New York Mercantile Exchange. The contract gained 1.6 percent last week. Total volume traded was about 43 percent below the 100-day average.
In Saudi Arabia, two delegates from the Organization of Petroleum Exporting Countries said the kingdom pumped nearly 140,000 barrels more in August from a month earlier, while Russia, the main beneficiary from its deal with OPEC to unfetter output, extracted an average of 11.21 million barrels a day, according to data from the Russian Energy Ministry's CDU-TEK unit.
Here are some key oil-market figures, news and events:
Money managers raised bets on rising Brent prices by the most since 2016 after three weeks of cuts. Working oil rigs in the U.S. rose by 2 to 862 last week, according to data released Friday from Baker Hughes. A weak tropical storm that could develop in the Gulf of Mexico this week probably won't threaten offshore oil and natural gas operations, said Rob Miller, a meteorologist with AccuWeather Inc. in State College, Pennsylvania. President Donald Trump may impose tariffs on $200 billion in Chinese imports as soon as this week after low-level trade talks between the world's two biggest economies failed to make progress last month. December futures in Shanghai dropped 0.8 percent to 519.7 yuan a barrel, after adding 0.2 percent on Friday.
Recommended for you
X

Aberdeen among city councils investing in fracking