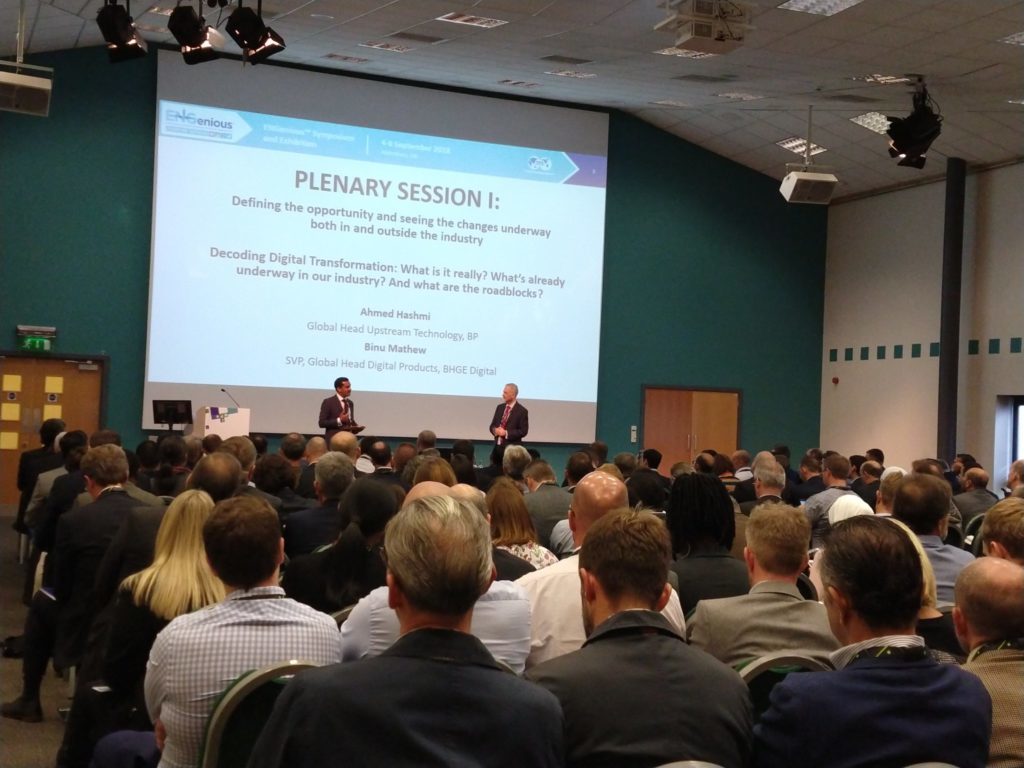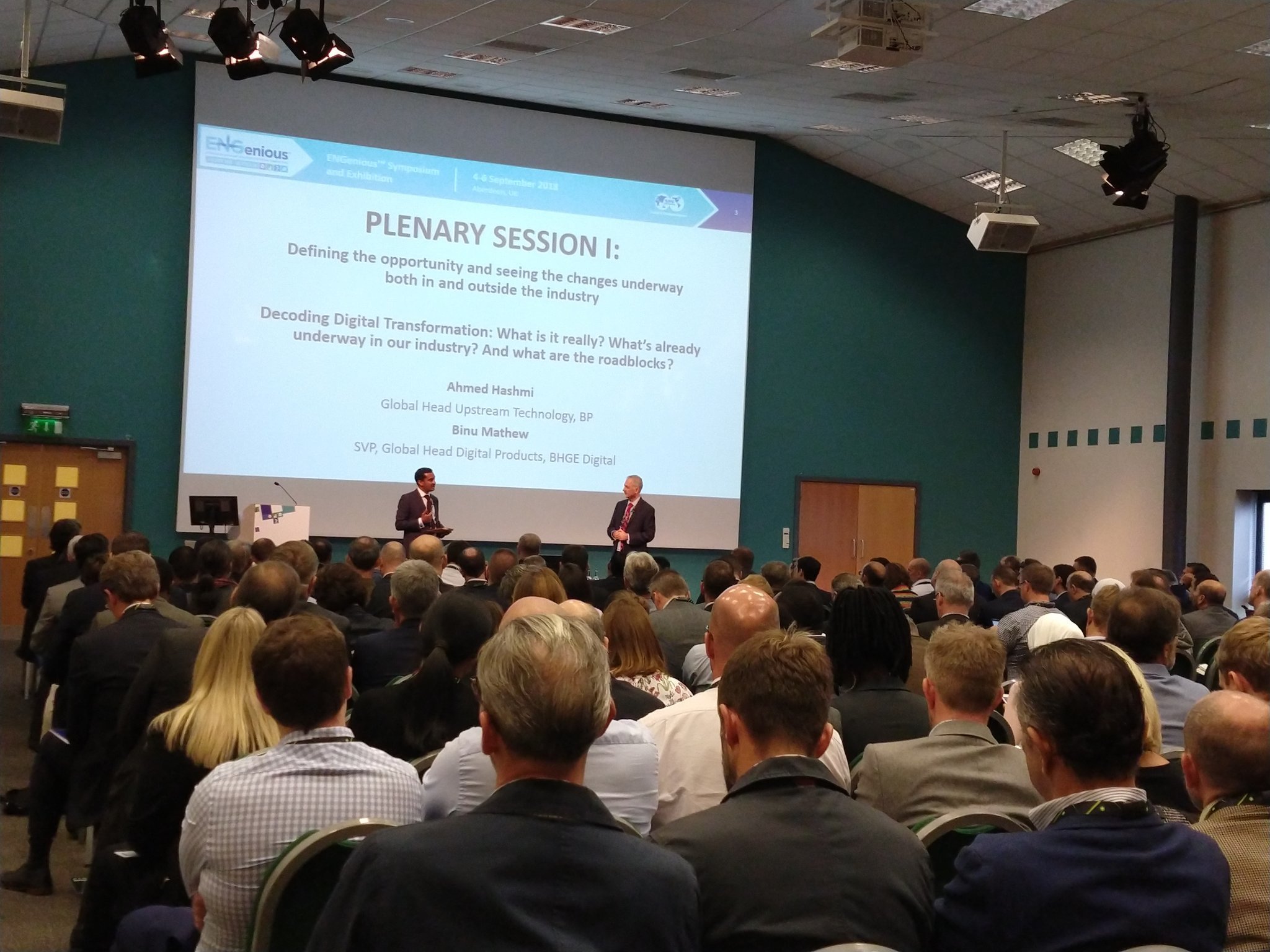 An oilfield technology expert has urged the industry to find a "higher productive gear" at an inaugural event in Aberdeen.
Ahmed Hashmi, BP's global head of upstream technology, said the oil industry was in a "new era" after its emergence from a "very wrenching period in history".
"We tend to adjust a lot during periods of downturn and then we're off to the races again," Mr Hashmi said at the opening ceremony of ENGenious.
"This is the time for us to find that next higher productive gear for our industry and digital has a lot to offer in that space."
More than 1,000 people are expected to attend the three-day ENGenious symposium and exhibition at the Aberdeen Exhibition and Conference Centre.
Organised by the Society of Petroleum Engineers, the symposium is focusing on automation and control systems, data analytics, robotics and smart communications.
Binu Mathew, global head of digital products at BHGE, said those four areas of technology development are beginning to "really exploded" and that the rate of change is "truly exponential".
Keynote speaker Khalid Al-Buraik, a vice-president at Saudi Aramco, said the timing of the event was apt because the oil and gas industry was "on the threshold of a technology revolution".
He said: "We are meeting during a period of tentative recovery from a major downturn that was partially the result of an over-abundance of oil supply.
"The key to addressing our challenges has always been the timely development of new technologies.
"There is a sense, however, that our industry lacks the ability to exploit the advantages of digitalisation in spite of the massive amount of data industry continually accumulates and the significant benefit that could be gained."