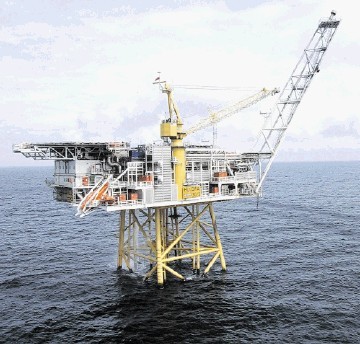 What would you do with a 20-bedroom offshore platform if you had the chance to buy one? Turn it into a fancy hotel or perhaps a base for a fish farm?
Those are two of the options Norwegian energy giant Statoil has put to potential buyers of its North Sea Huldra platform, which it put on the market in a rather unusual way yesterday.
In language more likely to be found in the property-for-sale pages of the Press and Journal, the part state-owned company said on its website: "Well-kept 20 bedroom platform for sale, and plenty of room for a helicopter.
"The platform is built with a timeless and durable steel jacket, topside with living quarters, helideck and production facilities.
"Owner has maintained platform regularly, and it stands as a modern and sensible solution. Only your imagination limits what it can be used for."
It added: "Different possible uses for a used offshore platform can exist such as reuse as an offshore platform, use as a fancy hotel, fishing farms etc.
"Currently, the platform has a 360 degree sea view of the North Sea."
The Huldra platform, west of Bergen in the Norwegian North Sea, was built in Norway and started production in 2001, but Statoil says it is to be shut down in 2014-15 – or even earlier if a buyer is keen to have it before then.
Shahnaz Jafargholi, project manager of the Huldra sale project for Statoil, said: "The platform has been on stream for 10 years and is in a very good condition. When it can be reused, why scrap it? For a buyer, this may mean quicker and cheaper development of a field than if a brand new platform must be built. Reuse will also have substantial environmental benefits."
Statoil said it would sell the platform, which cost more than £700,000 to build and was designed to last 20 years, to the highest bidder.
It offers this description of how to get there: "By boat. West out of Bergen, out to sea. Turn left when you come to the Veslefrikk platform and proceed 16 kilometres."