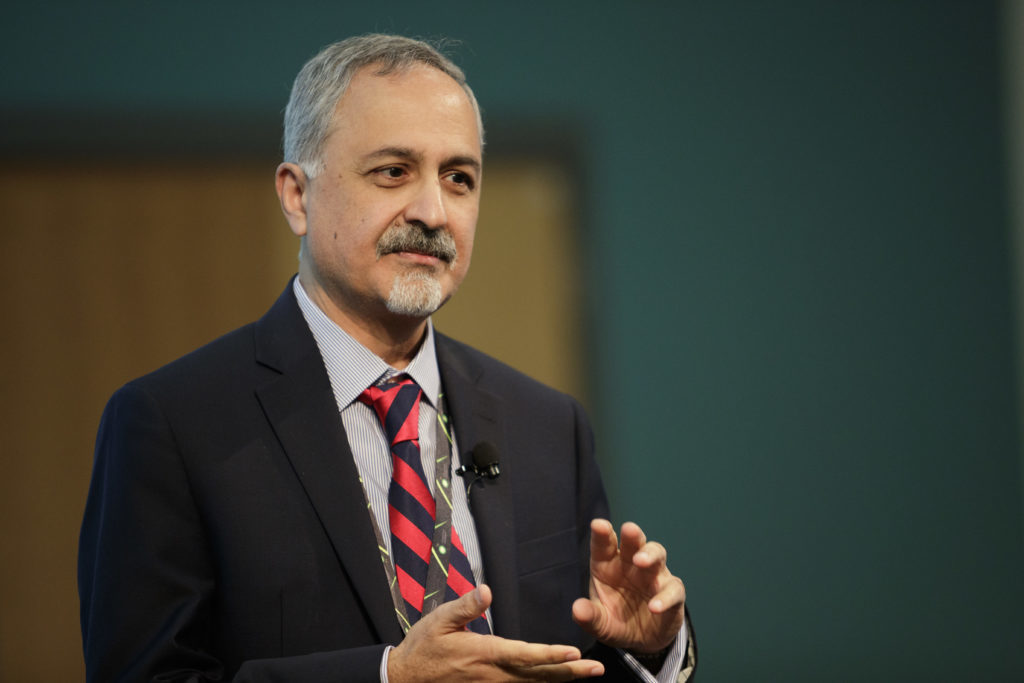 A new event has given the energy sector an insight into what the future holds, a technology expert has said.
The inaugural ENGenious symposium and exhibition was held over three days at the Aberdeen Exhibition and Conference Centre this week.
It was attended by delegates, visitors and exhibitors from more than 45 countries and has been hailed as a success.
More than 90 presenters and 30 exhibitors took part.
Organised by the Society of Petroleum Engineers and Reed Exhibitions, the symposium focused on automation and control systems, data analytics, robotics and smart communications.
The theme for the event was, "Re-imagining the oil and gas industry. Unleashing the power of digital- today, tomorrow and beyond".
Ahmed Hashmi, symposium co-chair and global head of upstream technology at BP, said: "These past three days at ENGenious have been a window into what's possible for our industry's future. It is exciting. It could be transformational. But it is not a given. In order to get there, we will need to transform our thinking and actions."
Julie Roberts, digital energy lead at Scottish Enterprise, said: "We've been completely blown away with the international presence that has come to our stand, the wonderful meetings and top-level conversations that we have been involved in.
"The discussions at the symposium have been world class. It has been a great three days for us and we can't wait for the next ENGenious."
Troy Stewart, head of service for oil, gas and chemicals UK at ABB, said: "SPE ENGenious has provided the right platform to show how ABB can help the industry increase operational efficiency by adopting digital technologies.
"It's been a valuable three days of learning and knowledge sharing with industry leaders on the importance of innovation and digital transformation.
"This subject gains in importance by the day and is critical to the future of the industry."
ENGenious was launched in response to demand from the upstream oil and gas community for an event focused on emerging products, services and techniques with the ability to transform the efficiency of exploration and production activities.
The event will run on alternate years to SPE Offshore Europe.
Recommended for you

Offshore Europe looks to accelerate transition at half-century event