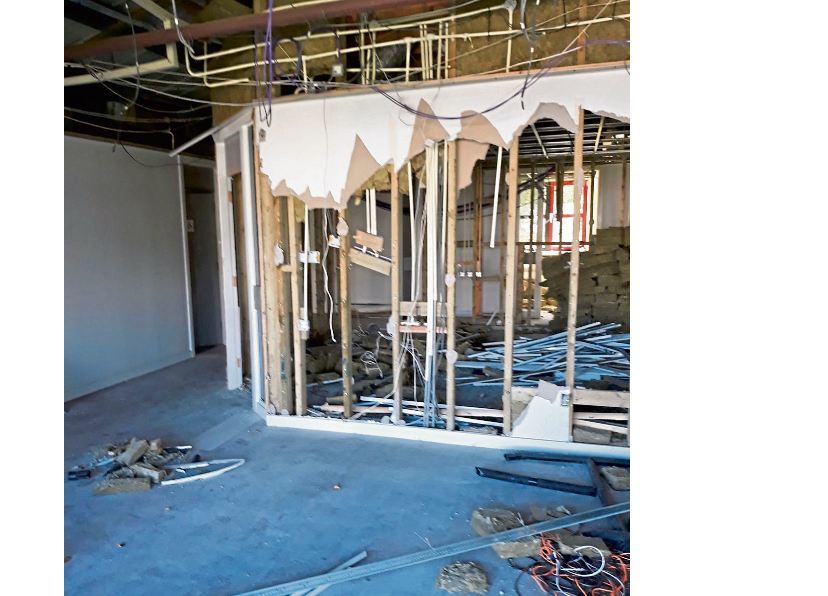 A Scottish technology firm is investing £250,000 in its Aberdeenshire office to create an extra 10 jobs.
Incremental Group will transform its Inverurie premises to support continued growth in the region.
Last night the firm said the investment will create capacity to deliver a 30% increase in the number of digital technology jobs in the area.
Incremental's Inverurie office has been a "key location" for the business for almost 30 years, with several name changes being experienced throughout that lifecycle.
From this operating base, the firm supports a number of major manufacturing, energy and public sector organisations that have a mix of local presence in the north-east and wider national and international footprints.
The firm believe the extensive remodelling will create a bright, modern and "collaborative working" space for the existing team of 40, "while providing capacity for future employment growth".
Work started earlier this month and the existing team is currently operating from a temporary office nearby.
It is hoped the newly refurbished offices, which is being created by Space Solutions, will be finished before Christmas.
Stuart Kerr, chief financial officer of Incremental Group said: "We have deep roots in the north-east of Scotland.
"It is a great source of digital technology talent and gives proximity to many great customers; key reasons for us wanting to make a significant investment to create new jobs and facilitate future growth in the region.
"Creating a modern and collaborative working environment is a must for us in being able to foster the Incremental culture and therefore we cannot wait to complete this next step in our journey."
In 2016 Neil Logan, who leads the technology services business, acquired IT firm First eBusiness Solutions for a seven figure sum.
He, Craig Donnelly and Mr Kerr co-founded the business with an aim to create a digital services group that targets the oil and gas and financial services industry as well as the public sectors in Scotland and across the UK.
Until the acquisition the Inverurie-based First eBusiness Solutions had been led by shareholder Bernard Brooker, 67, for 20 years.
The founders of Incremental were previously directors of Amor Group, which was acquired by aerospace and defence giant Lockheed Martin in a deal worth tens of millions of pounds.
Amor, in its turn, had been hailed as a darling of the Scottish high-growth technology scene after the Renfrewshire-based group was bought out from French IT firm Sword Group in 2009.
The deal had been backed by Growth Capital Partners and Scottish Enterprise.
Recommended for you

Worley appoints new vice president in Aberdeen