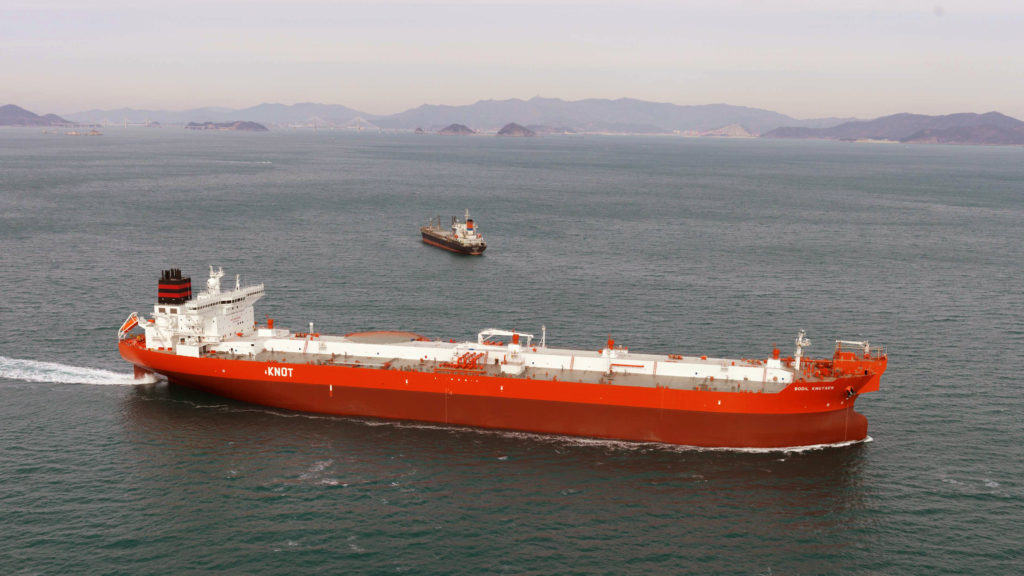 Energy giant Equinor has now entered into two new built shuttle tanker contracts with Knutsen NYK Offshore Tankers AS.
They will be contracted for operations in the third largest producing field in Brazil – the Roncador field – and be responsible for the lifting and transporting of crude oil produced in Equinor's newly acquired 25% interest in the field.
The crude, which now amounts to 100,000 barrels of oil equivalent (boe) per day, will be transported to conventional tankers and marketed to customers around the world.
The tankers will be built at Hyundai Heavy Industries in South Korea.
Kjetil Johnsen, head of shipping in Equinor, said: "We have now secured the long-term solution for the lifting of the Roncador crude.
"With these modern and fuel-efficient vessels, we will evacuate the crude oil in a safe, sustainable and cost-efficient way. We are very pleased to enter into this contract with Knutsen with extensive experience from shuttle tanker operations in Brazil."
Head of partner-operated licenses and area development in Brazil, Veronica Rezende Coelho, said: "This acquisition of the share in Roncador field is a key element in the building of Brazil as a core area for Equinor.
"With these new shuttle tankers, we are securing value creation along the whole value chain from production to market."
The vessels are designed for operations in Brazilian waters and will come into operation in 2020.
Recommended for you

Equinor to press ahead with £385m Verdande oilfield