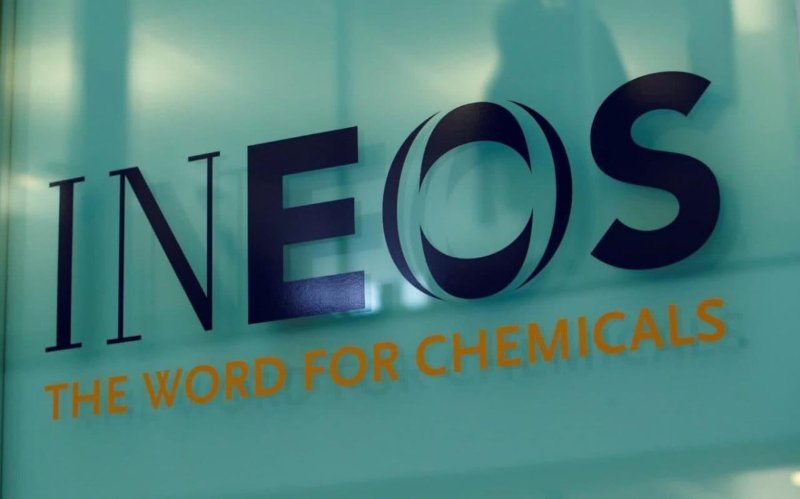 The Scottish Environmental Protection Agency (Sepa) has issued Ineos with a final warning letter for flaring at its Kinneil Terminal site.
The letter describes the Ineos flaring action as a "breach" and states that "non-compliance will not be tolerated".
Flaring is the burning of shale gas that can't be processed or sold.
Sepa claims that unless action is taken by Ineos to address the complaint then "further enforcement action would be considered".
It requests that Ineos set out a plan to avoid more serious action.
A spokeswoman for Sepa said: "Whilst flaring is an important safety mechanism and is permitted through license conditions, Sepa is clear that compliance is non-negotiable and is working with Ineos FPS regarding minimising impacts of flaring on local communities.
"Further to an initial warning letter to Ineos FPS in June, Sepa issued a final warning letter to the operator on 21 September 2018. This requires the operator to provide a clear plan in writing by 31 October 2018 to ensure that flaring at the site is compliant with licence conditions."
A spokesman for Ineos said: "Please be advised that Ineos FPS will be starting up processing plant from today, 28 September.
"Consequently, there may be spells of intermittent controlled flaring from the high level flare stacks at the Kinneil site.
"We will make every effort to minimise the level and duration of the flaring. We are committed to informing our local community and those who live and work nearby of our activities that may result in flaring."