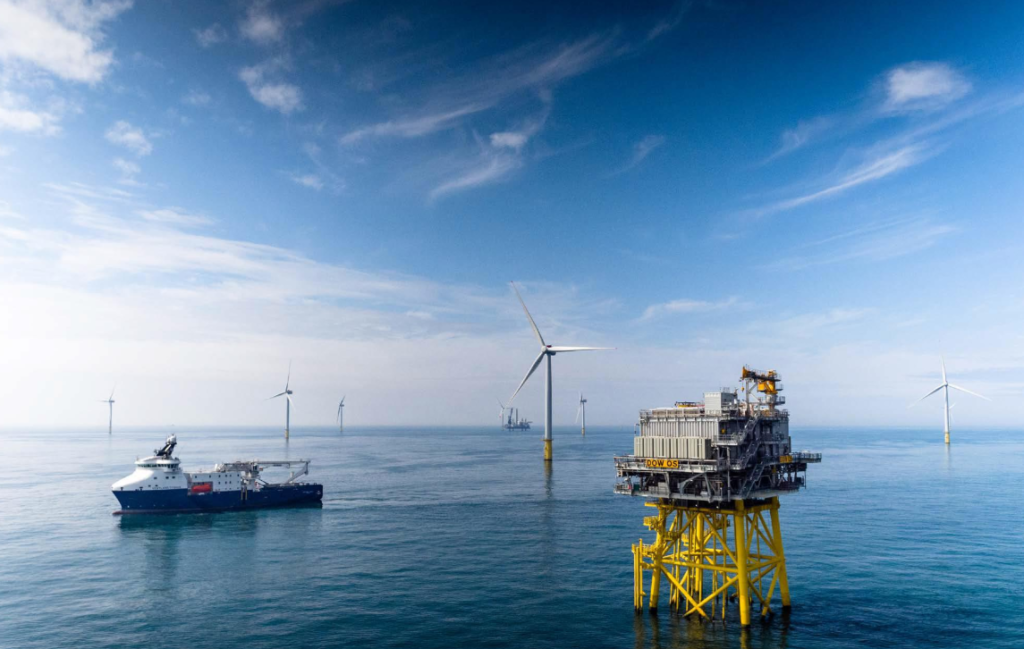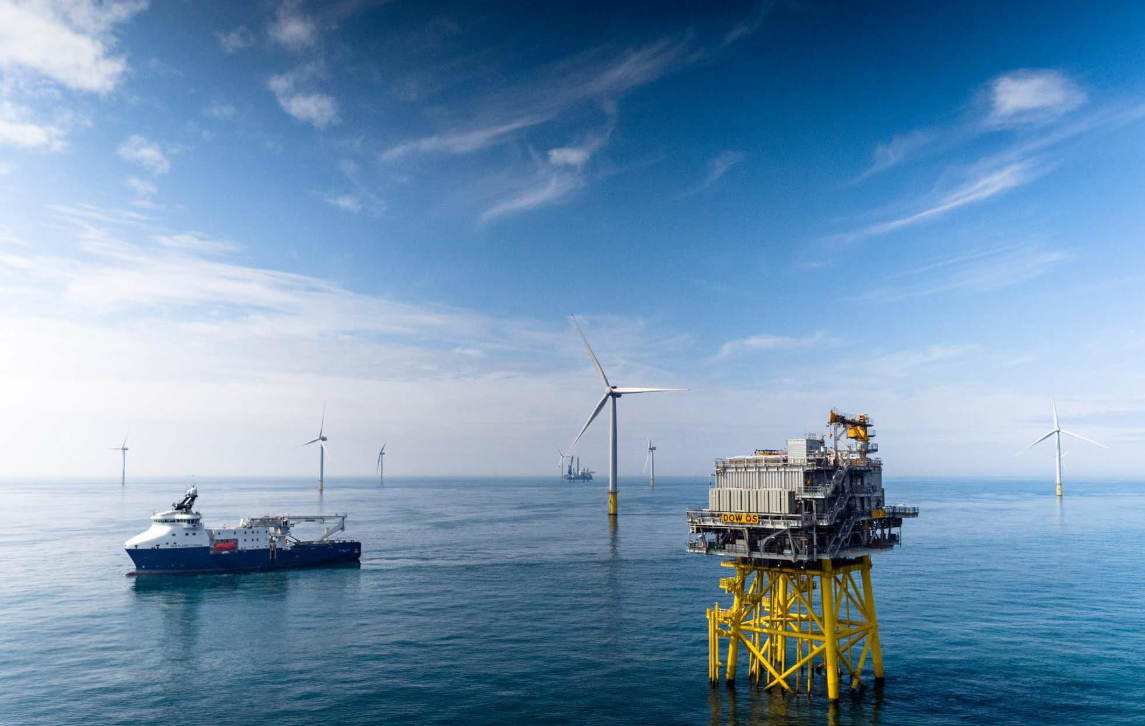 Senior oil and gas industry figures say the sector needs to find its place as the energy transition gathers momentum.
The industry's regulator and main industry body, operators and government are all trying to ensure that as much oil as possible is pumped from the North Sea at a profit.
This underpins the maximising economic recovery (MER UK) strategy, the creation of which was recommended in The Wood Review in 2014.
Industry experts believe MER UK can co-exist with the low carbon agenda, while accepting some changes have to be made to the way oil companies work.
Colette Cohen, chief executive of the Oil and Gas Technology Centre (OGTC), said that the sector must be "carbon aware" if it is to achieve MER UK.
Ms Cohen said: "MER UK is a long- term goal. It's a 2050 sort of aspiration, really. Any aspiration going out that length of time has to consider all of the low carbon targets that are currently in play politically.
"We also have to consider how the low carbon psyche is at play within the social environment, by which I mean your mum, your dad and your kids. People are thinking about the environmental impact of what we do. We have to think about how we are going to position ourselves to be carbon friendly and play our role in the energy transition."
MAJORS
The past couple of years have provided plenty of examples of the industry's efforts to adjust.
Last month, Chevron and ExxonMobil became the latest majors to join the Oil and Gas Climate Initiative (OGCI), set up by BP, Shell and eight other companies in 2014 to invest billions of pounds in carbon-reduction initiatives.
Some schemes comfortably pre-date the OGCI's inception.
Shell has awarded more than £4 million worth of no-strings-attached funding to in excess of 100 low-carbon entrepreneurs in the past 13 years through its Springboard programme.
The Anglo-Dutch major also aims to bring down the net carbon footprint of energy products by 20% by 2035 and by 50% by 2050.
It has signed an agreement with electric-vehicle (EV) charging network operator Ionity to offer faster charging in 10 European countries, and opened a new hydrogen refuelling station in Buckinghamshire earlier this year.
BP is investing £150m over three years in solar power firm Lightsource, and has agreed to buy Chargemaster, the UK's largest EV charging company.
Of course, if the method of generating electricity used to power these vehicles is carbon intensive, then the installation of charging points is superficial – but it's clear EVs do have a big part to play in the energy transition.
Equinor intends to direct up to 20% of its capital expenditure to renewables over the next 12 years – about £9 billion.
The Norwegian firm can also point to the Hywind floating wind farm off Peterhead as evidence of its commitment to busting carbon emissions.
Ms Cohen said such developments demonstrate majors are aware of their responsibilities and are "moving on".
"Most big companies are aware they need to understand what renewable and alternative energy means for their businesses. That goes hand-in-hand with MER UK. You've got big companies working here who want to make sure they're prepared for the future," she said.
NEWCOMERS
It's clear some majors are committing serious cash to improve their low carbon credentials.
But the North Sea has also witnessed an influx of fresh investment from private-equity-backed players.
It is often assumed that these companies only exist to make a quick profit and get out again.
Many of them have only just assumed operatorship of their newly-acquired assets, which makes it difficult to work out whether they will put any skin into the decarbonisation game.
Ms Cohen thinks their characteristics could bode well: "Private equity companies want to add value to their investment.
"If they decide adding value comes through ensuring they have a sustainable business, and if that requires strong green credentials, then they will invest in it.
"The advantage of having them is that they might be less risk averse than some of our more traditional companies.
"Some will be, but maybe not all. They are more agile and smaller, so they are potentially able to invest in more new technology faster. There's lots they could do."
CO-EXISTENCE
Simon Virley, partner and UK head of energy and natural resources for KPMG UK, said opportunities are growing all the time for the renewables and oil and gas sectors to collaborate.
Renewables could certainly benefit from the skills which exist in the offshore oil sector's supply chain.
In turn, offshore renewables could provide the power for new exploration activities.
Mr Virley said: "The two sectors need to work together to maximise the benefits from these joint activities. In the past, it has been a bit like Mars and Venus. Renewables will, in the future, have to offer firm power. One way to deliver this will be to have back-to-back contracts with flexible gas generators."
Ms Cohen said the UK North Sea was as good a place as any to test the theory.
She said: "We've got a great North Sea with infrastructure, a supply chain and logistics which lend themselves to alternative energy.
"The supply chain might need to adapt slightly, but offshore wind and tidal energy require the same sort of skills you'd find in oil and gas.
"That makes the North Sea a strong centre for being able to integrate wind, tidal and traditional oil and gas.
"This basin could be a great example of how you get them working together."
GAS-TO-WIRE
The Oil and Gas Authority (OGA) is presenting gas-to-wire (GTW) as a concept which could let hydrocarbon production and green energy feed off each other.
GTW involves using the gas produced from offshore fields for generating electricity, which is then sent ashore in subsea cables used for wind farms.
Due to the intermittence of wind, annual use of the associated power infrastructure is typically 40%. This spare capacity presents an alternative route for electricity generated offshore from gas fields.
In addition to generating additional electricity offshore, other benefits include the potential to reduce operating costs by pooling logistics.
The southern North Sea gas basin could be a prime testing ground.
Simon Gray, chief executive of the EEEGR industry body, said: "For the last 18 months we have had a number of our members considering this sector.
"When we first looked at this opportunity, the barriers to market seemed just too difficult to overcome.
"However, the legislative difficulties now seem to be surmountable, the technology achievable and the market more willing to consider this as a real opportunity."
Ms Cohen said GTW was a "technology challenge", but that getting business models right was a bigger hurdle.
She said: "You'd ultimately be looking to work with the Crown Estate, the UK Government, while also contending with oil and gas and commercial rules.
"There are all sorts of things to work out to determine how that model would work.
"We want to look at ways of establishing GTW for multiple operators, rather than a single operator trying to do something bespoke for one area. What can we do for the whole North Sea? The North Sea could set the standard in multiple areas and we hope to do that over the coming year."
SUBSEA POWER HUB
Ground-breaking new kit developed by Aberdeen-based EC-OG is also providing a view of the future.
EC-OG's subsea power hub (SPH) was installed and powered up off Orkney earlier this year.
The SPH converts ocean currents into renewable energy for remote subsea locations, reducing the cost of repairing or replacing umbilicals after all-too-common power failures.
EC-OG thinks the technology will change the economics of providing reliable electrical power for offshore subsea systems.
It is hoped the technology will be a catalyst for progress on "marginal" oil fields – those which aren't big enough to justify a standalone development – and sway decisions to extend the life of infrastructure.
Ms Cohen said: "SPH is exciting because it will look at unlocking stranded resources – how to get wellheads with no power back online.
"Remote operations is another big area for us. The more we can do subsea and remotely, the more we can tie in to new generation tidal and wind facilities.
"But we're having to work things out as we go along. The government is committed to offshore wind, and we've definitely got enough wind, and there's a great tidal opportunity.
"A lot of marginal fields can't sustain a new pipeline, which is a huge cost. But if you can tie that field to some new facilities for renewables, wouldn't that be a great way of delivering energy security to the UK?"
SKILLS ISSUE
Companies are grappling with two sea-changes which are entwined – an energy transition and a technological transformation. The latter was on show at the ENGenious exhibition and conference in Aberdeen in September.
The specific focus was on how digital technology can help businesses arrive at decisions with more speed and precision.
Andrew Smart, Accenture's global industry managing director for energy, who took part in a number of sessions, said digitalisation will play a big part if industry is to avoid falling into the trap of cost inflation.
He said organisations must work out how to transform themselves to take advantage of such advancements.
Mr Smart said: "The solutions and the technology is there already and will improve. The data can be made good enough quickly. It's a people challenge. A lot of education is required and a lot of trust needs to be built."
Ms Cohen said: "We are going to see a change in the skills we need. That brings people into our industry from different backgrounds, and they may have a different attitude to carbon footprints.
"That goes back to the social licence to operate. Our industry needs to be socially acceptable to make sure people want to come in.
"We need the right credentials and to attract the right skills. The next generation is not driven by the daily 'nine to five'. They want what they do to have some sort of tangible impact. I think our industry needs to be aware of that."
Recommended for you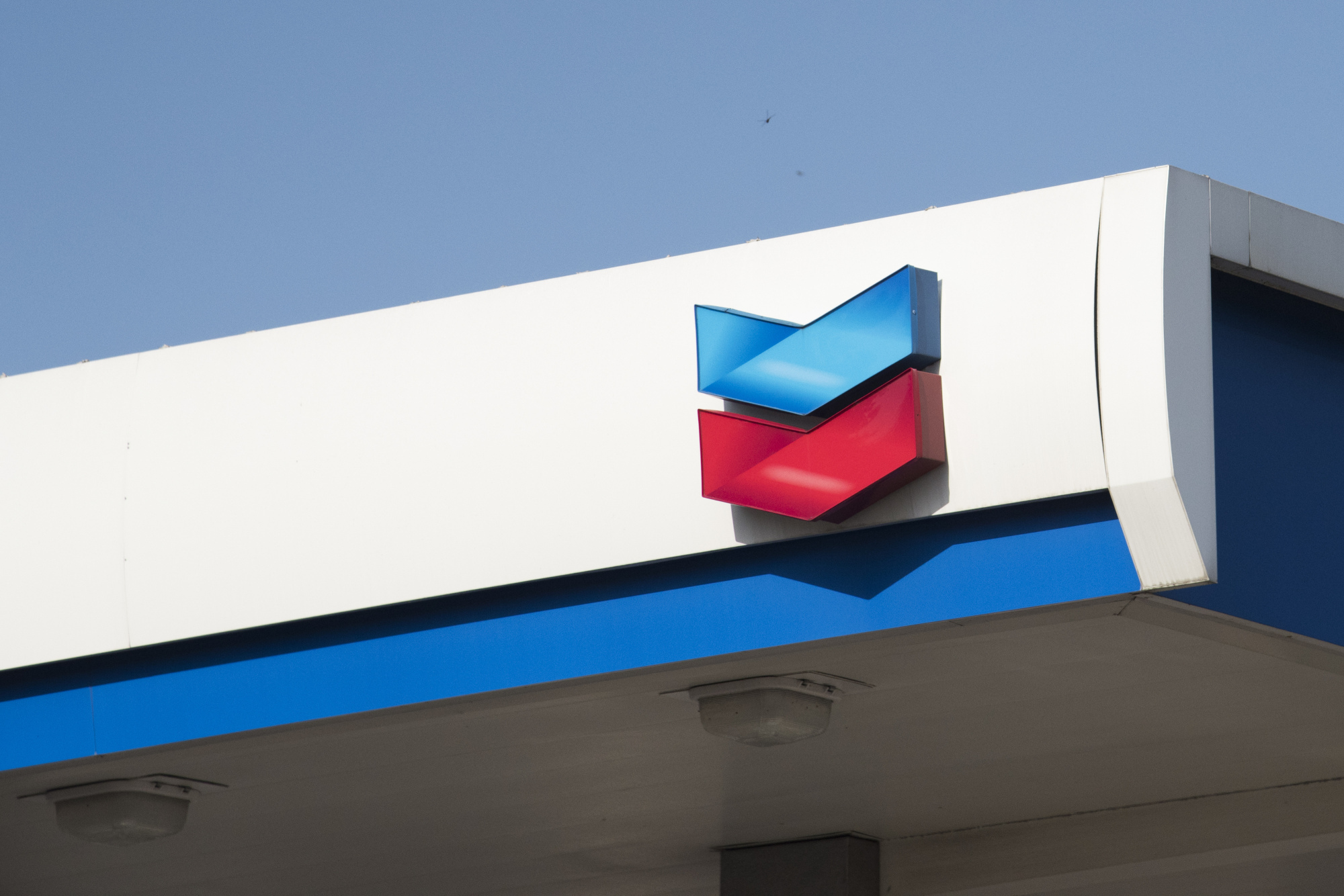 Chevron invests in Swedish geothermal and heat power firm