BP claimed success in plugging its catastrophic oil leak yesterday as President Barack Obama said the battle to stop the Gulf of Mexico spill was "finally close to coming to an end".
Mr Obama said lives had been "turned upside down" because of the spill, but said he was heartened by indications it was being brought under control.
He spoke as BP said its "static kill" operation to shut off the flow of oil by pumping heavy mud into the well on Tuesday had gone as hoped in a "significant milestone" for the crisis.
White House energy adviser Carol Browner said a new assessment found that about three-quarters of the oil has either been captured, burned off, evaporated or broken down chemically.
"It was captured. It was skimmed. It was burned. It was contained. Mother Nature did her part," she said.
The achievement marks the first stage in bringing to an end the worst spill in US history, which saw an estimated 4.9million barrels leak into the Gulf.
Panmure Gordon oil analyst Peter Hitchens said: "This is very good news for the company as this would imply that it has at last stopped the well."
BP will closely monitor the well to see if more mud needs to be pumped in, and plans to add in cement if the pressure remains controlled.
The company temporarily sealed the well after a tightly-fitting cap was placed over it two weeks ago. This stopped oil gushing into the Gulf for the first time since the leak erupted on April 20, when the Deepwater Horizon oil rig exploded and sank, killing 11 workers.
BP said the so-called static kill will pave the way for permanent closure of the well, which will be achieved using two relief wells. The group began the relief wells days after the disaster struck.
They are expected to be completed by mid-August, when they will be used to pump further cement and mud into the well in a final phase of the operation.
"A relief well remains the ultimate solution to kill and permanently cement the well," said BP.
BP has been attacked in the US over its handling of the affair and last week con firmed under-fire boss Tony Hayward would step down in October, to be replaced by American chief Bob Dudley.
The group also revealed a $32.2billion (£20.8billion) blow from the spill in second-quarter figures.
But BP is now facing tough sanctions in the US, with American politicians last week passing a bill proposing to freeze the firm out of new drilling leases for seven years. In London the company's shares closed 1.4% higher at 421.6.
Recommended for you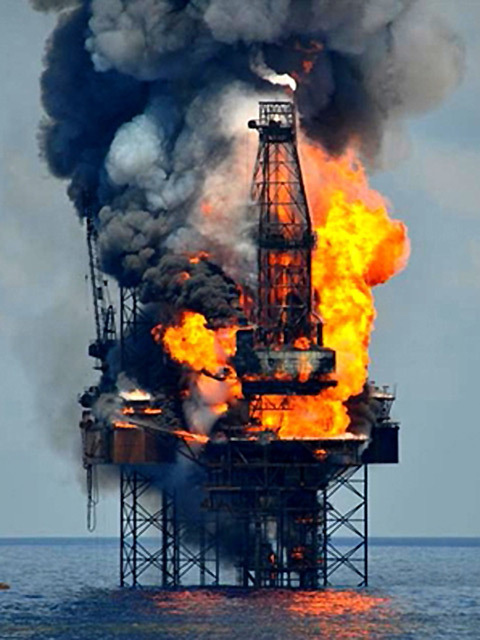 Australia rules against Thailand's PTTEP over oil spill