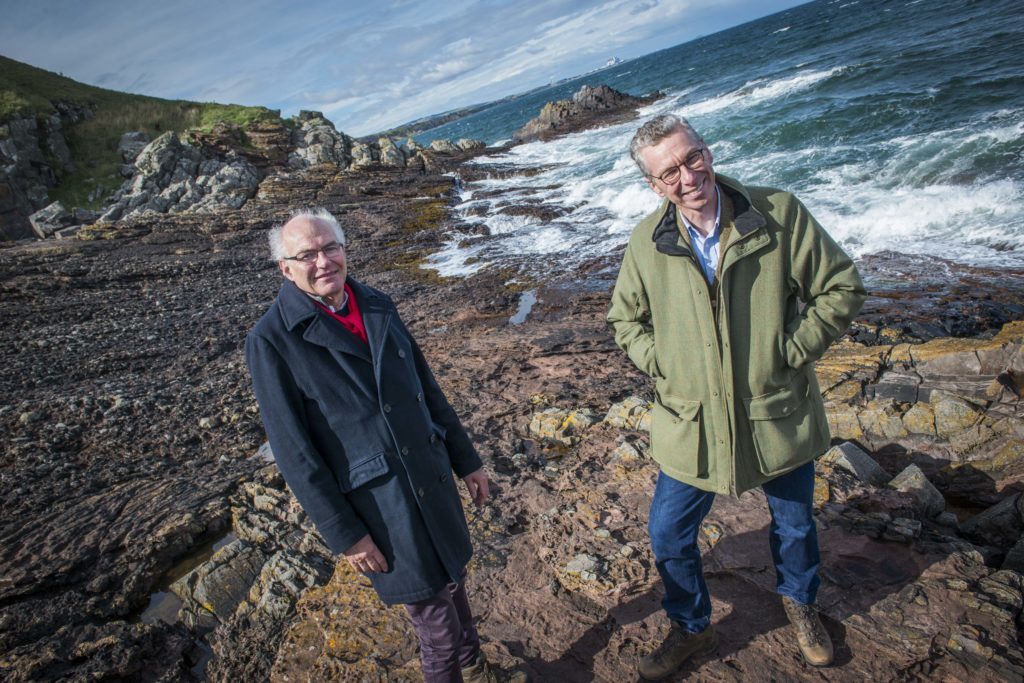 Aberdeen-based oil exploration firm Siccar Point Energy is to support its namesake site as a place of scientific interest.
The Siccar Point site, situated in the Scottish Borders, is considered a place of geological significance.
The private-equity owned firm will provide funding for information signage and 20,000 leaflets highlighting the features of the area.
The oil and gas operator has formed a partnership with Edinburgh Geological Society to improve the visitor experience around the site.
Doug Fleming, chief financial officer of Siccar Point Energy said: "As an oil and gas company geology is at the heart of what we do. Hutton is an inspiring example of a scientist who followed the evidence and defied the conventional wisdom of the day. It's a great example for a young company and a fascinating piece of Scottish history to preserve and to continue learning from."
Siccar Point is famous as the site where, in 1788, Edinburgh based natural scientist James Hutton found evidence for his Theory of the Earth.
Bob Gatliff of Edinburgh Geological Society added: "The support from Siccar Point Energy will make a tremendous difference to our plans to preserve and promote the area. Our long-term ambition is to do more to support the education and tourism potential at Siccar Point and this is a great first step in that direction."