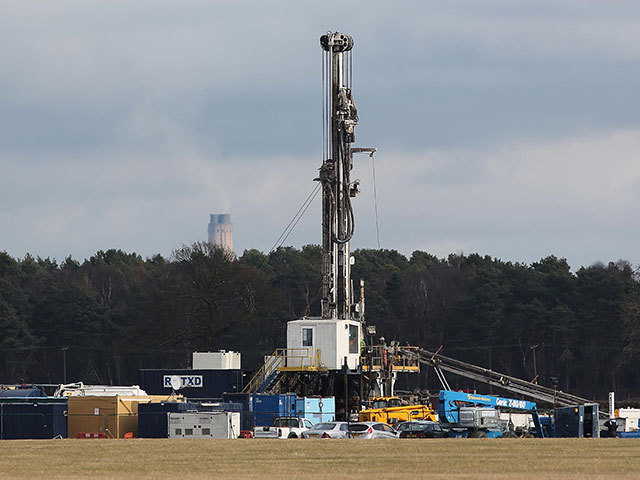 The UK Government has appointed a former MP to improve communication links between communities and the fracking industry.
Natascha Engel, who is a former labour member for North East Derbyshire, is taking up the post as the new independent commissioner for shale gas.
She will act as a contact point for residents to hear their concerns and refer them to factual research and improve communication with regulators and the industry.
Announcing the appointment, the department for Business, Energy and Industrial Strategy (BEIS) said it understands that fracking directly affects communities and said this would help improve access to facts.
At the end of 2017, Ms Engel agreed to work for chemical firm Ineos to produce a booklet on shale gas exploration.
The move was criticised by the leader of Derbyshire's labour group as "shocking and disappointing".
Ms Engel said: "If extracted safely, shale gas has the potential to be a new, domestic source of energy for the UK. But there is a need for clear, impartial information to be provided to all parties and in particular those local communities most affected by shale gas development.
"As the Commissioner for Shale Gas, I look forward to working closely with communities, regulators and industry to ensure facts are easily accessible as the process of shale exploration continues to develop."
Her role will remain separate from shale gas regulators and will have no powers of enforcement or investigation.
There has been a significant amount of environmental concerns over fracking projects, and the practice has a de-facto ban in Scotland.
The Scottish Government is currently in a legal dispute with Ineos over the move.
UK Energy minister Claire Perry said: "As the UK makes progress towards shale gas production, proving a streamlined way for developers to engage with our robust regulators will increase efficiency and help to continually improve our already world-leading regulations in this area."
Recommended for you

Liz Truss risks Tory backlash over end to fracking ban