Ghana and Uganda are each at the threshold of a multibillion barrels energy dream as the result of a spectacular run of oil discoveries by Irish group Tullow in partnership with others.
The clincher for Uganda, which is landlocked, came mid-January when 50:50 partners Tullow and Heritage reported a "world-class oil discovery" with the success of their Giraffe-1 exploration well drilled in Uganda's block 1. This encountered a gross oil-bearing interval of some 89m (292ft), with about 38m (125ft) of net oil pay. That well has been suspended as a potential future production well.
Heritage said Giraffe-1 was drilled to a total depth of 705m (2,313ft) and was successfully logged. The Canadian company said that downhole pressure testing and sampling confirmed the presence of moveable oil that was recovered to surface, and that log interpretation indicated excellent reservoir quality with porosities of up to 30%.
Pressure and seismic data indicate that Giraffe is structurally connected to the Buffalo discovery announced last December, creating a combined Buffalo-Giraffe complex covering about 48sq km (18.53sq miles) with an oil column of some 140m (460ft).
Based on current mapping, Heritage/Tullow's initial estimate of reserves for Buffalo-Giraffe is more than 400million barrels. Moreover, the complex may extend into the Buffalo East prospect, creating one very large structure of up to 90sq km (35sq miles).
Giraffe is the latest in a spectacularly successful drilling campaign by Heritage and Tullow across Uganda's blocks 1 and 3A – 17 wells and 17 successes – and the partners say there are many other prospects and leads mapped within block 1 from more than 600km ((373 miles) of seismic data acquired in the licence during the past 18 months.
The data signal the potential to find further substantial quantities of oil. All these prospects and leads are characterised by similarly encouraging seismic amplitude anomalies as those seen over the successful Warthog, Buffalo and Giraffe discoveries and represent further additional multiple drilling targets within the block. More block 1 drilling is planned for this year.
Tony Buckingham, Heritage's CEO, said: "The large Buffalo-Giraffe structure is a world-class discovery which could prove to be substantially more extensive than currently outlined, unlocking the multi-billion barrels potential of block 1."
Apparently, plans to establish early production coupled to a mini-refinery and modest power station fuelled by associated gas remain on track, with first domestic oil production for Uganda still scheduled for 2010. More ambitious plans, including an export pipeline across Kenya to the coast, will follow.
Meanwhile, in Ghana, whose original oil industry is moribund, excitement is growing that the now clearly very large offshore asset, Jubilee, will come in at the high end of the current reserves estimate of 1.8billion barrels of oil, and quite likely surpass it. Moreover, exploration attention is soon to turn to Tweneboa, which is an analogue of Jubilee.
January saw Tullow, with partners Anadarko, Kosmos, Sabre and Ghana National, report two excellent pieces of news – the success of its Mahogany-3 probe and that the Hyedua-2 appraisal well on Jubilee had confirmed good reservoir connectivity and very high productivity.
Mahogany-3, drilled as an appraisal of Jubilee, plus checking out a deeper geological prospect, encountered 33m (108ft)of net pay.
Tullow claimed that results of drilling, wireline logs and samples of reservoir fluid confirmed a significant extension of the field to the south-east.
The secondary objective, Mahogany Deep, lies at a previously untested stratigraphic level. In this section, the well encountered 17m (56ft) of good-quality oil-bearing reservoir sandstones at levels significantly deeper than the oil-water contacts previously intersected on Jubilee.
As for Hyedua-2, Tullow said in a statement that a drill-stem test showed oil flow at a stable rate of 16,750 barrels per day, indicating future production well deliverability would be in excess of 20,000bpd – North Sea class. Hyedua-2 was drilled to a TD of 3,663m (12,017ft) and intersected 55m (180ft) of high-quality oil-bearing reservoir sandstones, of which a 41m (135ft) section was production-tested.
Tullow said the Hyedua-2 well was located on the north-west flank of Jubilee and that the excellent reservoir properties measured during this flowtest were expected to be even better in the core area of the field. Stable oil and gas flowrates were maintained throughout the tests and the pressure data indicated that it was connected to a large pore volume.
Tullow said: "This excellent reservoir continuity enhances our expectation of connectivity between the planned production and injection wells, and we are currently assessing the positive impact on phase one reserves.
"The combination of outstanding reservoir productivity and continuity is very encouraging for phase one of the Jubilee development, which remains on schedule for first oil in the second half of 2010. The Hyedua-2 well will now be suspended, as planned, for later completion as a production well."
Tullow and its partners continue to push ahead with the hunt for more resources. This includes two additional high-impact exploration wells in the Cretaceous trend at the Teak and Onyina prospects. They are also pushing on with phase one of the Jubilee development.
It involves the drilling of 17 wells (nine production wells, five water-injection wells and three gas-injection wells), subsea production installations and leasing of a floating production, storage and offloading (FPSO) vessel from Modec for processing, storage and handling of crude. Initial estimated gross production capacity is 120,000 barrels of oil per day.
The total cost of phase one is estimated at about $3.2billion, with Tullow's share of costs estimated at $1.2billion, with the remaining balance to be covered by Tullow's other partners in the project.
The International Finance Corporation proposes to provide loans of up to $115million in parallel with a corporate debt facility provided by commercial banks. Tullow plans to secure additional funding through portfolio rationalisation and other banks.
Recommended for you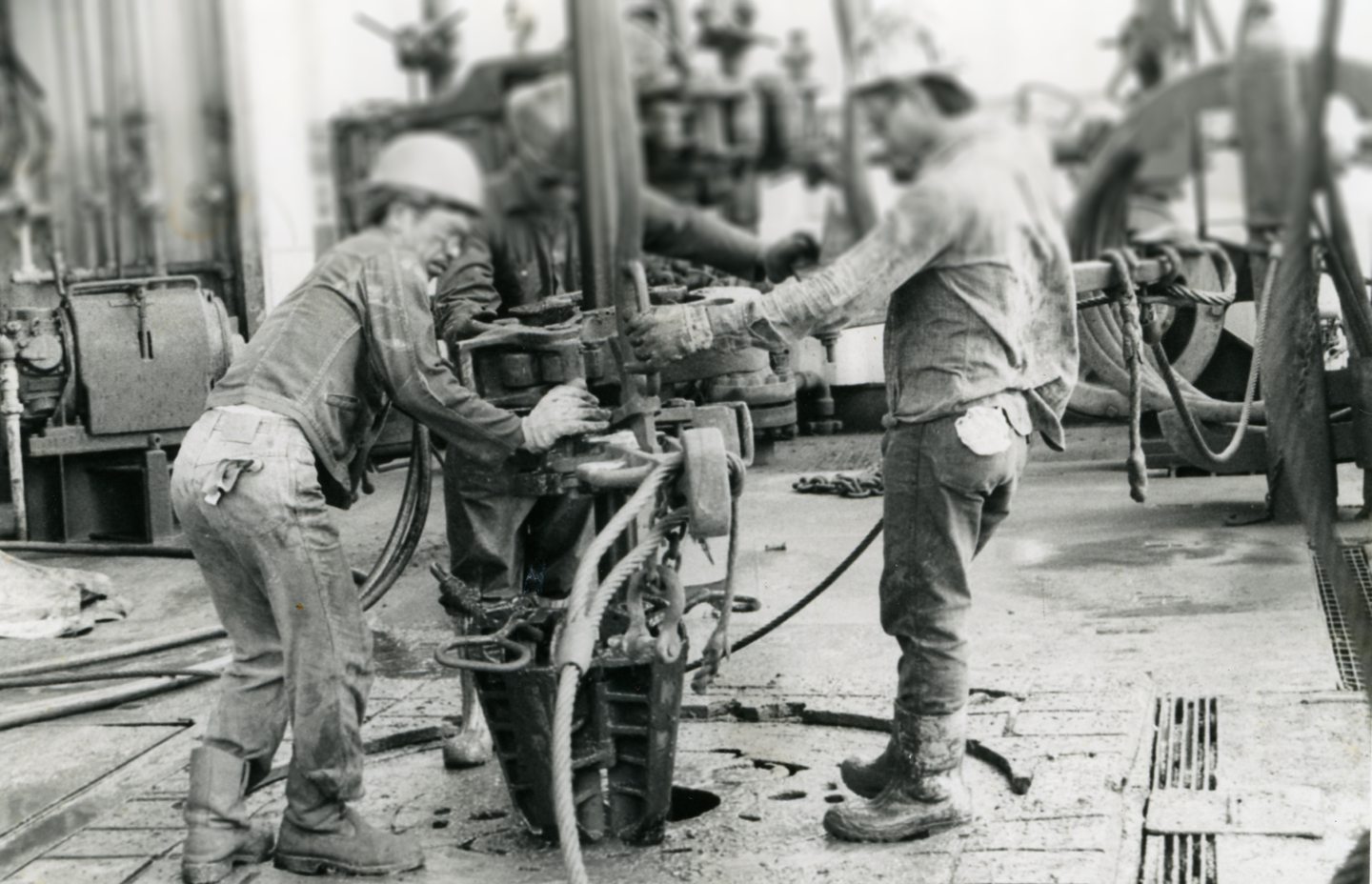 Thailand needs 'shale' gas moment as energy crisis deepens on PTTEP's watch