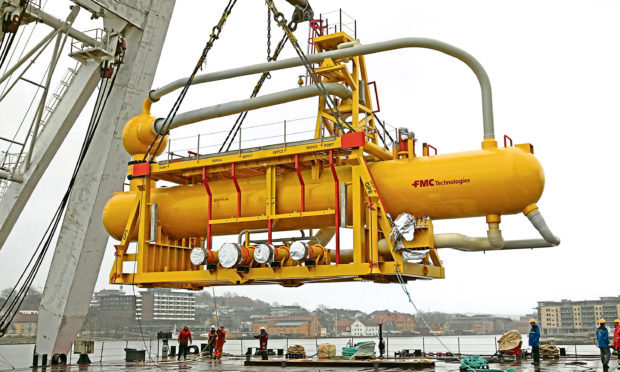 The Fife-based subsidiary of global oil services firm Technip FMC said it was hopeful of improved trading despite a loss of more than £20 million last year.
FMC Technologies and Technip completed their merger in January last year creating a $13 billion energy services giant.
Newly filed accounts show FMC Technologies Limited saw turnover rise from £149.7m to £172.8m in the year ending December 31.
The firm, which manufactures oilfield equipment for use in subsea and surface oil and gas exploration, recorded a pre-tax loss of £20.7m.
In his strategic report director James Joseph Campbell explained: "Turnover increased due to recovery in most of our traditional markets with the exception that activity in Africa remains subdued relative to historic levels.
"Main contributors to the increased operating loss were unfavourable mix on product margin, unfavourable impact of foreign exchange rates and offset by lower spending in research and development."
The combined Technip FMC group has 49,000 employees in more than 45 countries including in the UK where both companies have a presence in the North Sea.
FMC Technologies has a manufacturing base at Pitreavie Business Park in Dunfermline.
Mr Campbell said the firm was optimistic due to a higher oil price as it continued to manage costs.
"The ongoing uncertainty in the market remains as operators continue to focus on financial discipline," he added.
"However, there is an expectation that project sanctions will increase on the back of a higher, more stable oil price and the reduced cost base that the operators have created by working closely with their supply chain.
"The company continues to focus on driving down cost through improved execution performance, targeted investment in R&D activities to develop alternative low cost products, and business reorganisations to meet the challenges created by the current market environment."
Recommended for you

ScotWind – Who's in the running with the results due imminently?