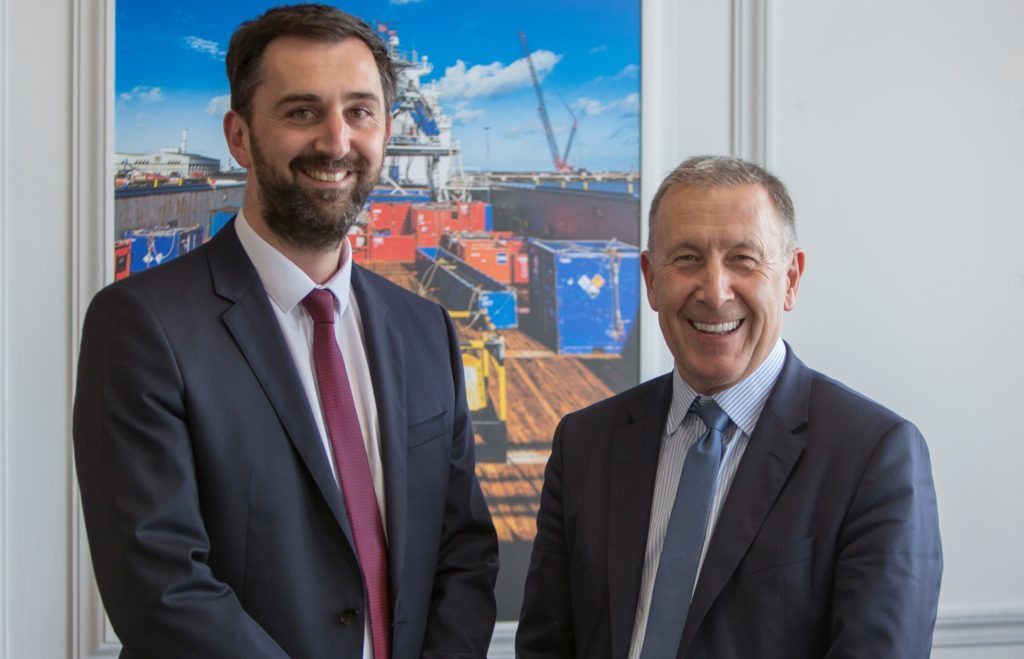 Dyce-headquartered firm ASCO has announced a "long term strategic partnership" with UK company, Peel Ports.
As part of the 12-year agreement, ASCO will assume operational responsibility for two additional berths at Great Yarmouth.
The deal will help the port compete in the growing renewable and decommissioning sectors, while continuing to service oil and gas contracts.
Glenn Hurren, ASCO's SNS Director said: "Our new partnership gives the additional capacity we needed to expand our operations in Great Yarmouth. We now have a stronger base for building marine collaboration in the UK Southern North Sea sector and the ability to provide a flexible solution for our customers covering Peterhead, Aberdeen and Great Yarmouth."
ASCO said the partnership will "generate long term job creation" and sustainability through "the attraction of new business" to the region.
Peel Ports handles around 60 million tonnes of cargo every year, accounting for 13% of the total UK major port traffic which flows through ports operated by the firm.
Richard Goffin, Port Director, Peel Ports Great Yarmouth said: "Through working with ASCO, we will be able to harness the enormous potential that Great Yarmouth has as a key base for oil and gas, renewable energy and decommissioning operations.
"We will bring together the best in class expertise and facilities to promote further collaboration, diversify offerings and services offered by both companies and ensure a solid foundation for continued growth and investment at Great Yarmouth.
"Since taking ownership at Great Yarmouth in 2015, Peel Ports has made a series of significant infrastructure investments, which has enabled exponential growth – growth which will undoubtedly be bolstered by this new partnership with ASCO."