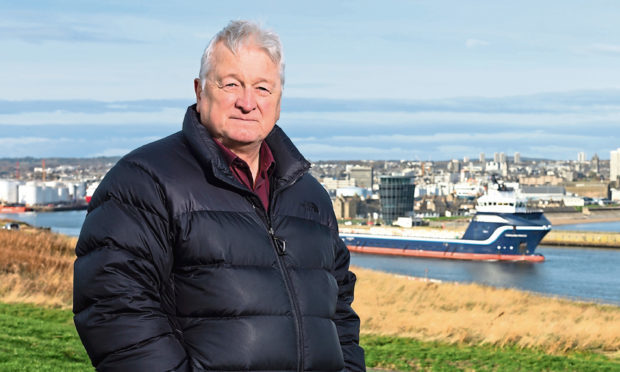 A Stonehaven firm which has developed advanced tracking technology for marine vessels has entered into multimillion pound partnership to expand its global sales.
MarineMTS has developed a 'plug and play' box which links to any electronic chart display and provides secure chart and data updates in real-time.
The technology, called Silverbox, allows shipping firms to future-proof their vessels, enhances safety and helps to better plan journeys.
The Aberdeenshire firm has struck an equity funding deal with SRH Marine Electronics, an Athens-based firm which specialises in navigation and communication at sea.
Under the deal, SRH Marine Electronics will control 40% of MarineMTS' shareholding and provide a multi-million-pound funding package to promote the Silverbox technology.
It will also unlock access to SRH Marine Electronics' existing customer base of around 15,000 vessels.
The resultant trade could net the business in the region of $16m in licensing revenue over the next three years.
MarineMTS managing director Wynne Edwards said: "This deal takes MarineMTS to a completely new level, opening up access to a new customer base through the partnership with SHR Marine Electronics with its established reputation and customers all over the world.
"More importantly, our business will benefit significantly from their vast trading experience in the global marine sector, while at the same time being able to retain and grow our operational home in Scotland."
The initial investment will be used to expand the business in Scotland, with plans for new offices in Aberdeen and the establishment of a new control centre in the central belt.
MarineMTS also plans to launch a new international hub in Houston, Texas.
From July this year ship owners of all sizes had to replace charts with electronic systems and there is a growing desire for vessels to use real-time data.
Mr Edwards added: "We are first to market with new technology that ship owners need to future-proof their operations.
"Now we have an established route to the customer base and a reputable partner, we are well positioned to bring a healthy slice of the global marine electronics market to the UK, and specifically, to Scotland."
John Laderos, CEO of SRH Marine Electronics, added: "By investing in MarineMTS, we strengthen our commitment to investing in innovative solutions and our statement to "navigate the future" by our customers' side."
Recommended for you
X

Dropped objects pose 'health and safety' risk to offshore wind record