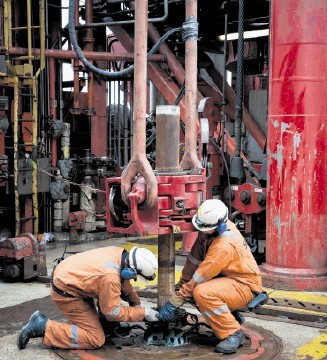 THE future success of oil and gas firms operating in the North Sea will depend on how safely they operate while meeting rising demand for energy, according to an industry analyst.
Graeme Sheils, an Aberdeen-based oil and gas partner at professional services firm Deloitte, said companies worked "under a magnifying glass" and would increasingly face the consequences of any environmental or safety failings in 2012.
Mr Sheils said oil service firms in the North Sea would have to raise the bar to sustain their success and said legislative change, rising global demand and the need to explore increasingly remote locations could lead to further market consolidation as companies aim to continue their growth.
He said: "The industry operates under a magnifying glass with oil companies held accountable for environmental, anti-corruption and safety standards not just in relation to their own behaviour but for that of all their contractors.
"This increasing complexity may well trigger a round of industry consolidation, however it is just one of the factors which we expect to see shaping the industry in the coming months."
Mr Sheils also said he expected an increasing number of large energy firms to demerge their operations in the coming year into upstream and downstream divisions. "We believe that further splits will occur over the next two or three years within the ranks of the integrated international oil companies," he said.
"Those companies severely constrained by the financial crisis and experiencing slow organic growth may find additional value in splitting their assets as each unit may be worth more than a single entity."
Internationally, Mr Sheils said the hunt for new discoveries would continue in 2012. He said locations like the South China Sea, which is estimated to hold oil reserves of more than 200billion barrels, would tempt oil explorers. "While there are risks to establishing operations in the South China Sea, the potential rewards could be even greater.
Recommended for you

Windfall Tax: No oil and gas firms meeting with Chancellor