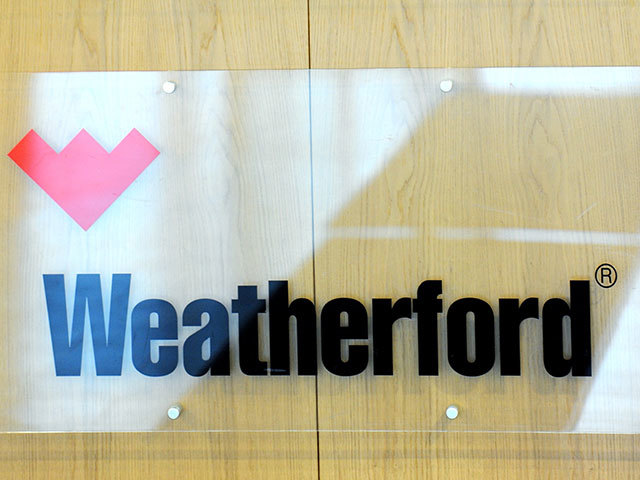 Oilfield services firm Weatherford International said Monday it reported a $199 million loss in the third quarter, which still represents a small improvement from a $256 million loss last year.
However, Weatherford's revenues dipped slightly from $1.46 billion in the third quarter of last year down to $1.44 billion driven largely by slowing activity in the U.S. shale because of pipeline shortages in West Texas' Permian Basin.
In the North Sea, Weatherford helped to plug and abandon 13 platform wells 125 days earlier than anticipated in the customer's original plan.
Weatherford Chief Executive Mark McCollum said the financially struggling company fell short of its revenue and cash flow goals for the quarter, in part because of supply chain and manufacturing inefficiencies.
However, he said the company is still on track with its transformation toward financially viability and profitability again.
"I am pleased with our third-quarter operating results, which once again demonstrate the strength of our transformation and its positive impact on our bottom line," he said. "I believe we are just starting to see what this company is capable of."
McCollum said Weatherford, which operates largely out of Houston, will dedicate $500 million from its recent sales of its lab services and land drilling businesses to debt reduction.
Weatherford has shrunk dramatically the last few years to fewer than 30,000 workers from 67,000 in early 2014.