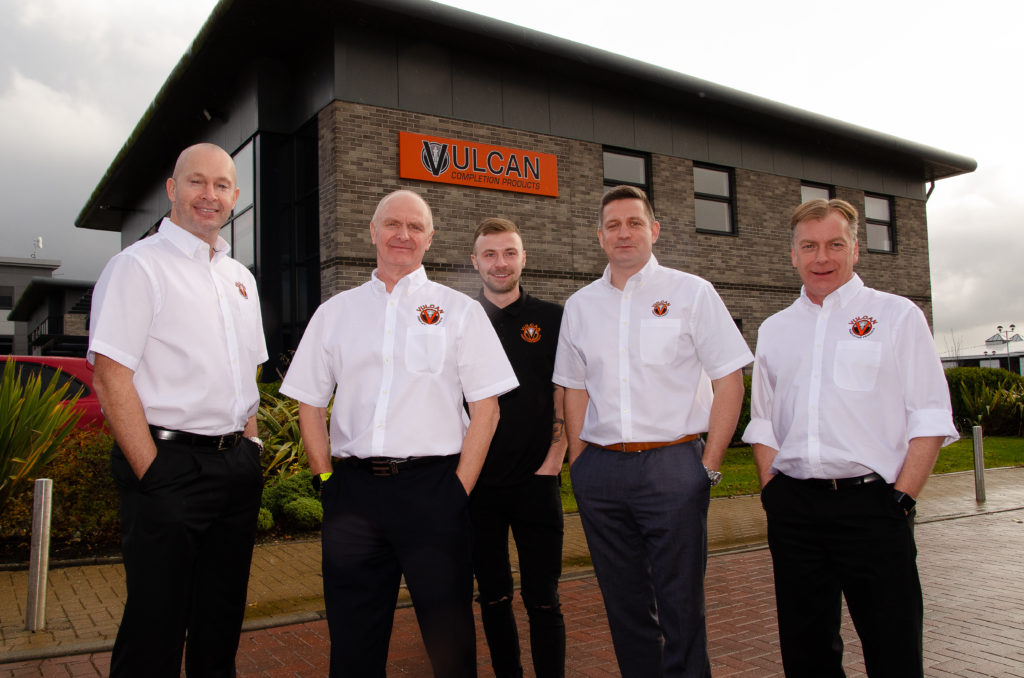 The next generation of creative solutions for the oil and gas completions market has arrived, thanks to the official launch of a new company based in the north-east of Scotland.
Vulcan Completion Products (VCP) was founded by Ian Kirk. After two years of extensive research and development with his nephew Nathan, he secured the services of Andy Kirk, Mark Dundee and Martin Pirie to augment the team.
The company is now ready to launch to the global market from its HQ in Westhill, Aberdeenshire.
Specialising in design, manufacture and application, VCP draws on more than a century of combined industry experience to offer innovative and ground-breaking solutions to explore new frontiers in application-based engineering solutions around the world. From centralisation, reamer and guide shoes to float equipment, cement plugs, stop collars and cable protectors, VCP's emphasis lies firmly on being a quality service provider, exceeding client expectations.
VCP also have offices in the United Arab Emirates and Azerbaijan as well as manufacturing capability in Asia, the Caspian, the Middle East and Europe.
Commenting on the official launch, Ian Kirk said: "Our focus lies firmly on setting new performance standards thanks to our revolutionary products which are built to withstand the world's most demanding wells – wherever they may be.
"The warmth of reception our enterprise has received from the market thus far is a clear indication of the appetite for our products and services, and we are very optimistic about what the future holds."
To find out more, visit www.vulcan-cp.com
Recommended for you
X

All businesses 'a potential target' for cyber attacks, claims data chief