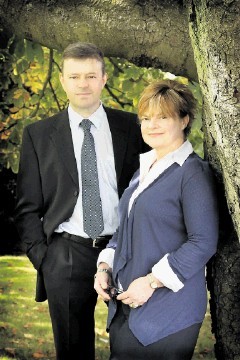 THE UK Continental Shelf has one of the most onerous legislative frameworks of any oil and gas producing region in the world, and it continues to develop in complexity and scope.
Indeed, over the past five years, there has been a sharp rise in the obligations imposed on companies operating in this important energy province.
Last year's Macondo disaster in the Gulf of Mexico has heightened environmental sensitivities and toughened attitudes towards upstream oil and gas worldwide, including in the North Sea. And it is possible that a recent high profile pollution incident will result in a further tightening of the operating regime.
Statutory and corporate environmental targets already posed a major challenge, even before such incidents, given the amount of environmental data that must be gathered, managed and reported.
Efficient, risk averse and cost-effective means of managing that environmental data, while ensuring compliance with ever changing legislation, consents and permitting processes, is a key part of corporate governance and doing business, now and even more so in the future.
This is where Collabro Environmental Services fits into the frame with its proprietary management system, known as Tracker. Its purpose: to help companies to better shoulder that burden.
"We provide a suite of software applications that assist energy companies to gather, collate and QA data from multiple sources within their businesses that is required to meet environmental obligations, and keep that data in one central secure place," said managing director, Dr Derek Austin.
"This allows the companies to effectively report internally to their own stakeholders and, very importantly, externally, in particular to regulatory bodies such as the Department of Energy and Climate Change."
Tracker comprises a wide range of web-based tools specifically designed to meet this ever-growing burden of legislative and corporate challenges.
Over the past four years, the company has built up a clientele of more than 200 Tracker users, covering operations in 18 organisations; not just operators but well services, drilling and other companies in the North Sea supply chain, as well as environmental consultancies and related service companies including laboratory and chemical companies.
They include highly regarded names such as Centrica Energy Upstream, RWE Dea UK, Talisman Energy (UK) and Taqa Bratani.
"Our environmental tools are based on industry best practice and offer the widest capabilities and most comprehensive tool set on the market, " said Dr Austin.
"Tried, tested and audited by the government inspectorate, we believe Tracker is the market leader in independent environmental data management in the energy sector, and our track record proves it works very effectively."
"One of the key elements that we offer is that we stay ahead of the curve by meeting frequently with regulatory bodies to learn about new legislation in gestation for the future. We then adapt Tracker to meet such forthcoming obligations in a timely way. This is included in the subscription model that we operate.
"It's the right model to use in a legislative environment because companies don't always have the option to delay projects. If the legislator says you need to deliver certain information by a certain date, there's really not much room for negotiation beyond the initial consultation period with UK Oil and Gas.
"Given that government is driving the rate of change, it is important that companies have some assurance that they can manage that change for a predictable cost."
It is important to realise that the company specialises in data management and not environmental consultancy, and therefore has a neutral stance towards operator environmental data.
"We fully understand how to effectively gather and manage data pertinent to the environmental space and we will work with our clients and their consultancies to manage the environmental impact of their business," said Dr Austin.
"We will work as part of that team to provide a secure and fully auditable set of software tools to manage the data that clients need to pull in from all aspects of their business."
There's another facet to the future-proofing part.
Many organisations maintain in-house systems with the majority based on spreadsheets.
"For operators to continually manage their systems as the legislation changes can be a real headache," said business development director, Hazel Ewan.
"The future-proofing part of our organisation removes what could otherwise be a major burden on an operator's in-house resources to keep ahead of the inevitable and many changes."
The company keeps a dialogue running with all clients to better understand the challenges faced. Feedback suggests their corporate environmental reporting requirements are wide and varied.
To help the process of engagement and informing internal and external stakeholders of client companies, Tracker has recently been expanded to include an interactive reporting tool allowing the client user to quickly create and easily define their own formatted reports from the data that sits on Tracker.
"Understanding and reacting to our client's challenges is of key importance in our current environmental climate," said Ms Ewan.
"We have a continual development program for Tracker with Interactive Reporting being one of the many new features we will be delivering in the next few months which will help clients lighten their burden."