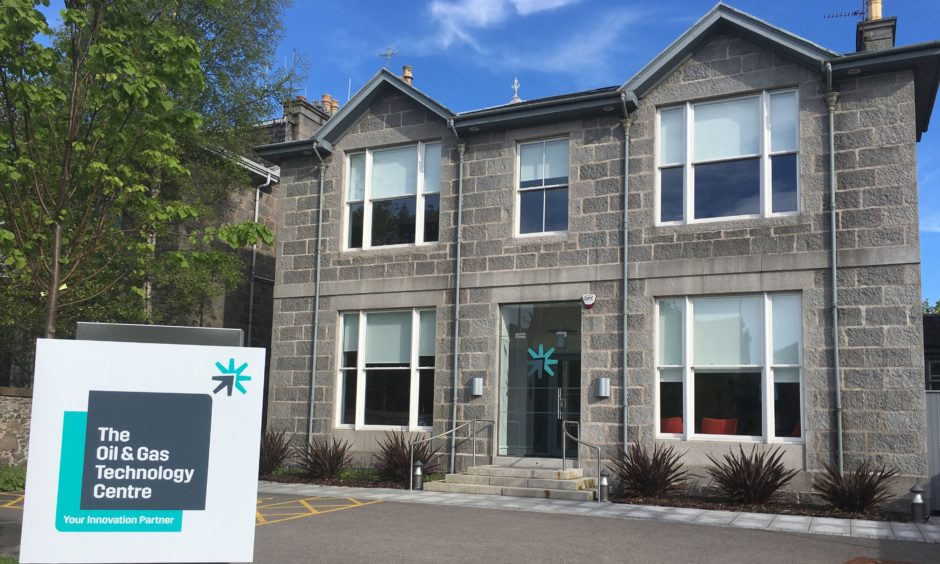 The Oil and Gas Technology Centre (OGTC) has closed its national TechX roadshow at an event in Aberdeen.
The BP-backed TechX programme is 16-week scheme for technology start-ups with potential to make "transformational change" in the industry.
In the last few weeks, the team has been showcasing the programme, which is now open to applicants, in London, Manchester and Edinburgh.
It was yesterday close d at an OGTC event in Aberdeen.
TechX offers up to £100,000 to each start-up with new technology ideas with no equity or payback and the developers retain all intellectual property.
It is aimed at getting fresh ideas into the international energy industry more quickly.
BP Ventures is continuing its support, offering £135,000 to be split between the top two firms.
Last year the ten chosen start-ups had more than 150 meetings with 47 operators and service companies during the programme.
TechX director David Millar said: "The first year of the TechX Pioneer programme was a huge success with our cohort of 10 start-ups. This year we have enjoyed taking the programme on the road to highlight the exciting prospect on offer, and to help us find our next cohort of Pioneers.
"The Aberdeen roadshow was a great closing session – we had a full-house of enthusiastic entrepreneurs who came to find out more about the programme and to talk to Rotimi and the TechX team."
Rotimi Alabi of RAB-Microfluidics, part of the last TechX cohort, said: "The TechX Pioneer Programme was an incredible opportunity for our business that provided us with opportunities, including funding and direct access to our market that we wouldn't have achieved, certainly in the time frame, without the support of TechX and The Oil & Gas Technology Centre.
"The 16-week programme covered an immense amount and since we graduated, new opportunities are already presenting themselves. I very much enjoyed meeting with other tech developers in Aberdeen and encouraged them to apply this year."
Applications for the 2019 TechX Pioneers programme are now open and will close on January 31, 2019.