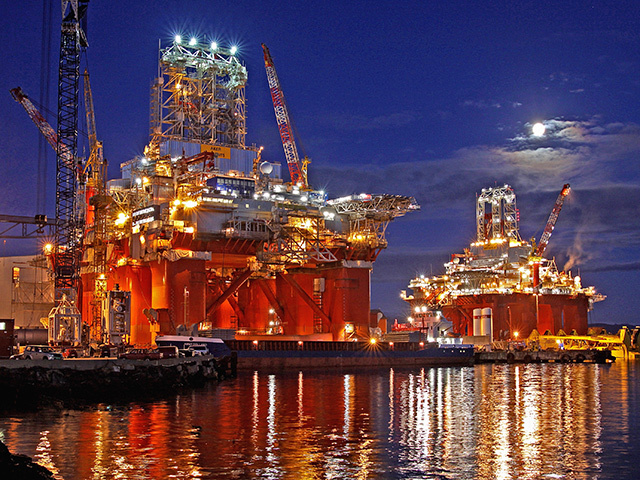 Costs for deepwater projects will surge as investment heads for a global peak, according to a leading oil and gas consultancy.
Wood Mackenzie expects deepwater oil and gas investments to increase from $50bn (£39.1bn) currently to a peak of nearly $60bn (£46.9bn) by 2022.
As a result rig day rates "could double" by the early 2020s, while break-even costs, which have been cut in half since 2013 due to efficiencies, are due to increase once more.
The inflation will be driven by big projects in Guyana, Brazil and Mozambique, according to the firm.
Research director Angus Rodger said: "The return of cyclical inflation could see this epic period of deepwater cost reduction come to a close.
"The question now is how much of the 'structural' cost savings we have seen through the downturn will prove sustainable through the investment cycle, and which are just short-term company adaptions.
"We believe that many cost savings are not as 'sticky' as industry suggests, and are sceptical that many will stand the test of time during a sustained cyclical uptick."