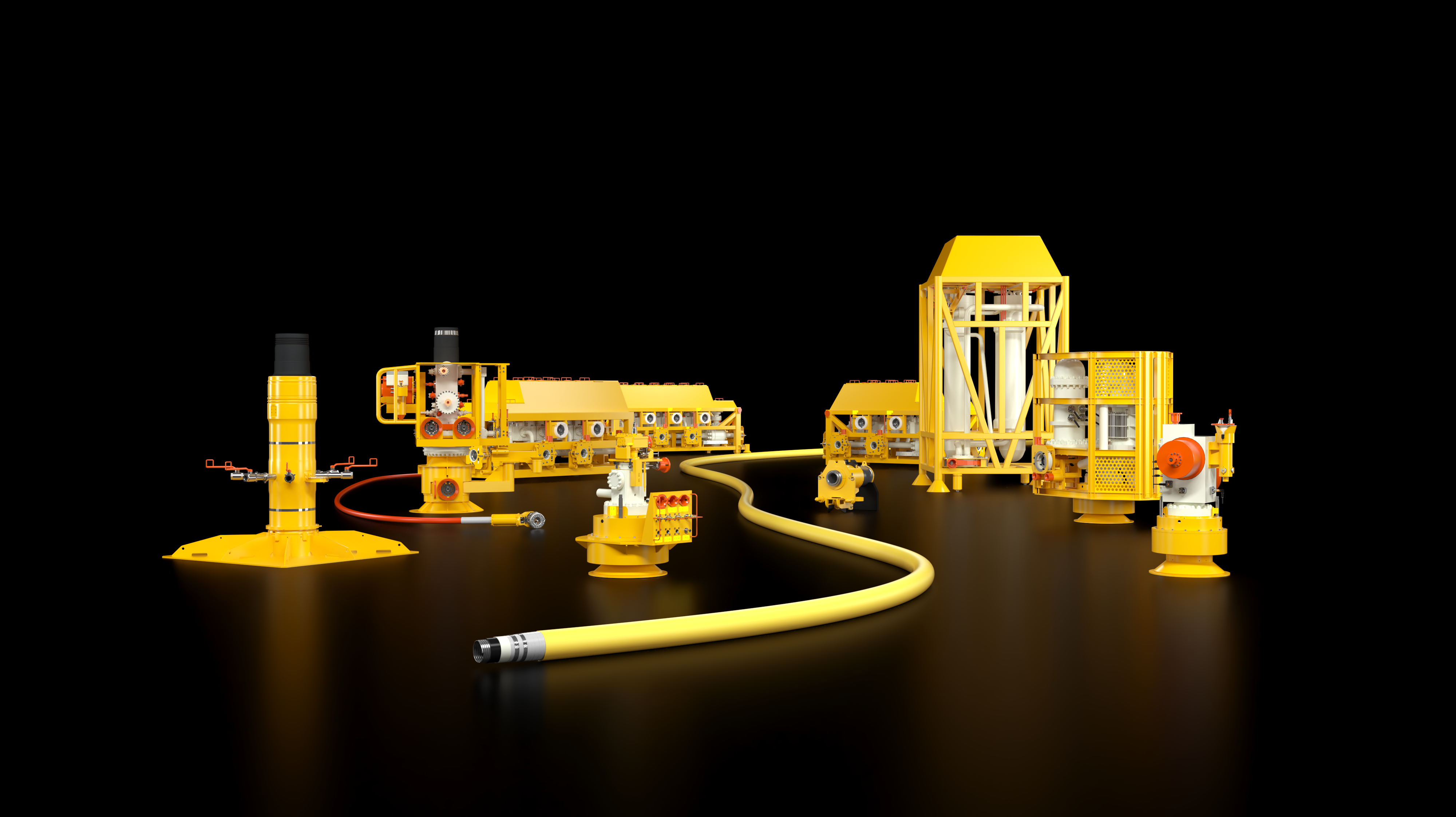 Baker Hughes, a GE company (BHGE) has rolled out new technology and a underwater development approach that it says promises to bring down costs and improve the productivity of offshore oil and natural gas projects.
The Houston oilfield services company on Wednesday unveiled Subsea Connect, a modular and more digitally-driven approach to developing exploration and production projects on the sea floor. When combined with newly developed underwater equipment, BHGE executives say the concept reduces development costs for offshore projects by an average of 30 percent and has the potential to unlock 16 billion barrels of reserves across the globe.
"Subsea is a relatively young industry that is entirely engineer-driven with a whole community of engineers who want to solve problems in a different way," said Neil Saunders, CEO of Oilfield Equipment for BHGE. "Hopefully, what we've been through in the downturn is driving things like this and will inject a level of maturity into the business."
Subsea Connect is coming on the market as the offshore industry begins to recover, but exploration and production companies are worried about rising costs from vendors and service companies.
"This downturn has made everybody think differently, made people dig deep, search and come up with new things, ideas and new ways of working," Saunders said. "That was the genesis of Subsea Connect."
Developed over the last nine months, Subsea Connect draws on technology from both BHGE and its parent company General Electric. A key component of the company's approach is a suite of lightweight, modular equipment branded as Aptara, a name that was taken from the Latin verb aptare — to adapt, fit or apply.
The products include pumps, flexible pipes, machines to divert oil and gas to pipelines known as manifolds and towers of valves, gauges and chokes known as trees that will be placed at underwater wellheads to control production. The products will be made at the company's manufacturing hubs in Europe, Asia and Latin America.
BHGE completed its first subsea tree system installation in 1962 , but the new Aptara tree, the company said, is 60 tons lighter than most models in use — reducing manufacturing, installation and maintenance costs. The new trees have also interchangeable caps that are switched out based on changing conditions and the life cycle of a well.
"It's about thinking broader and thinking about how we move that economic development point by thinking about the entire life of the project," Saunders said.
Subsea Connect and Aptara technology were tested on offshore projects in the North Sea developed Siccar Point Energy of Aberdeen, Scotland and Chrysaor of London. It is also being deployed on a project for W&T Offshore of Houston in the Gulf of Mexico and for the British oil major BP off the coast of Mauritania and Senegal in West Africa.
The new products and services are being introduced less than three weeks after General Electric announced that it is reducing its 62.5 percent ownership stake in BHGE to as low as 50.1 percent. Most outside observers believe that General Electric will sell its remaining shares once a lock-in provision of their merger agreement expires in July 2019.
Already looking ahead, Saunders said the two companies have already started to develop separation agreements that will cover technology transfers. A joint venture, Saunders said, has already been structured to handle a lot of equipment co-developed by both companies.
"The impact here is next to non-existent," Saunders said. "We will still have access to GE technology when we need."
This article first appeared on the Houston Chronicle – an Energy Voice content partner. For more from the Houston Chronicle click here.
Recommended for you
X

Offshore worker banned from driving after failing to give breath test