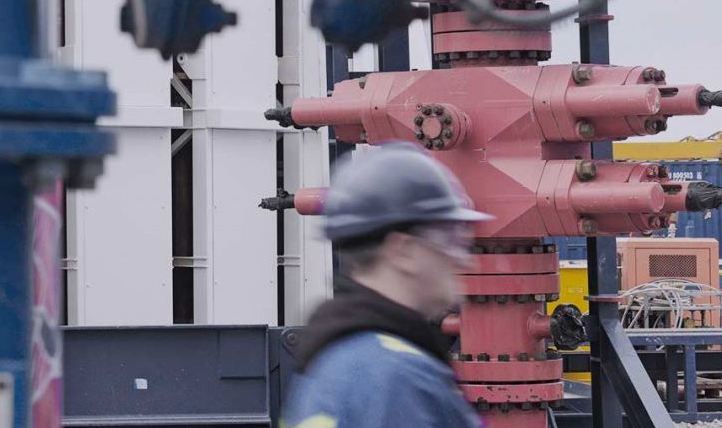 A 1.5ML (local magnitude) tremor has been recorded in Blackpool following fracking at Cuadrilla's nearby gas exploration site.
The firm is carrying out shale gas exploration at Preston New Road, Lancashire which is on the outskirts of the city.
A series of "micro seismic events" were recorded due to the fracking, which has now been halted for at least 18 hours.
The largest, which recorded at 1.5ML would be "like dropping a melon" according to a Cuadrilla statement.
Cuadrilla said the well's integrity has been checked and verified.
The company has issued a statement: "A series of micro seismic events in Blackpool have been recorded on the British Geological Survey website this morning following hydraulic fracturing at our shale gas exploration site in Preston New Road, Lancashire.
"The largest recorded was 1.5ML (local magnitude) at about 11.20am. This occurred after hydraulic fracturing had finished for the day. According to recent research by the University of Liverpool the impact would be like dropping a melon. A series of smaller micro seismic events occurred during hydraulic fracturing, beginning at about 9.40am.
"Cuadrilla will pause and continue to monitor micro seismicity for at least the next 18 hours, in line with the traffic light system regulations. Well integrity has been checked and verified."
Recommended for you

Shale Shock