A second offshore development was pulled yesterday – as Chancellor George Osborne insisted his £10billion tax raid on the North Sea would not hurt investment.
Valiant Petroleum said a near-£100million project in UK waters was no longer viable because of the surprise Budget move.
And Mr Osborne was immediately accused of giving the impression that he was "living on another planet".
News that Valiant had dropped the development emerged less than 24 hours after Statoil said it had halted work on its £3billion-plus plans to bring the Mariner field into production.
The chancellor told the Treasury select committee that the tax increase was not expected to damage investment in the North Sea.
Mr Osborne said Statoil was a Norwegian oil company used to dealing with high tax regimes, and said the government would be holding talks with the company.
But Oil & Gas UK's (OGUK) economics director Mike Tholen said: "There is a clear misapprehension on the government's part about the likely impact of the tax change on investors' behaviour."
Liberal Democrat leader of Aberdeen City Council John Stewart said last night the tax move was ill-considered and would impact on growth in the region.
SNP Treasury spokesman and Dundee East MP Stewart Hosie said: "I know 11 Downing Street is a long way from an oil rig in the North Sea, but the way the chancellor has behaved with this tax hike gives the impression he is living on another planet.
"He has blundered into this tax increase apparently unaware of the huge damage that it will do to North Sea investment.
"He needs to come down from his ivory tower and speak to the industry and find out how much damage this tax rise will do."
Valiant has seen its share price slide after last week's tax increase.
Its chief executive Peter Buchanan, chairman of the Association of British Independent Oil Exploration Companies, said yesterday the firm had walked away from a North Sea prospect of 5million barrels, which would have required between £62million-£93million of investment to develop.
He said: "We cancelled a marginal project which became much more marginal after the tax increase.
"We had to make a decision very quickly and decided to let it go. After the tax increase it was obvious it would not survive."
Mr Buchanan added that Mr Osborne was right to say Norway had a higher tax regime – but pointed out that the fields were bigger too.
Yesterday, the Press and Journal exclusively revealed that energy giant Statoil had halted progress on Mariner.
The heavy-crude field ranks as one of the UK's largest discoveries waiting to be put into production. The tax rise also casts doubt on the future of sister field Bressay, which is due for later development at a similar cost.
Between them, the two fields south-east of Shetland hold about 3.5billion barrels, of which about 600million barrels could be recoverable.
Mariner was supposed to move into full project development next year, with the first oil due in 2015.
Last night a spokesman for Statoil said: "We appreciate any opportunity to discuss how to enable the development of important projects like Mariner and Bressay."
It was confirmed yesterday that Statoil's drilling manager for the two fields, Allan Baklid, will still host a presentation on the developments to oil services firms at the Aberdeen Exhibition and Conference Centre next Wednesday.
Mr Osborne is funding a 1p cut in fuel duty by making the North Sea oil and gas industry pay an extra £10billion in tax over the next five years.
North Sea operators now face a rate of at least 62%, with some of the most mature fields paying up to 81%. Mr Osborne said yesterday that the current rate in Norway was 78%.
OGUK now wants to meet with the chancellor in an effort to persuade him to put a time limit on the new tax regime and will be surveying its members over the next month on their predictions for North Sea investment.
Mr Tholen said: "The reaction of companies like Statoil in reappraising their investments is wholly expected following the sudden and therefore destabilising tax increase announced in last week's Budget.
"The tax change has damaged the industry's confidence and trust in the tax regime and that trust will take a long time to rebuild."
Mr Tholen said OGUK had called for an urgent meeting of Pilot, the government-industry forum, and the Treasury to discuss how to reduce the impact the increase will have on UK investment.
"Jobs, energy security and tax revenues will all be compromised if this issue is not resolved," he said.
Recommended for you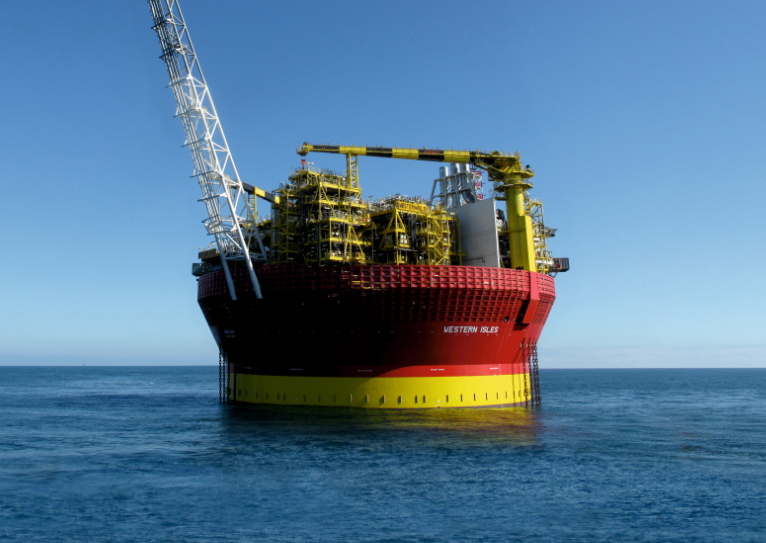 NEO Energy on the rise after losses on oil price and Western Isles impairment