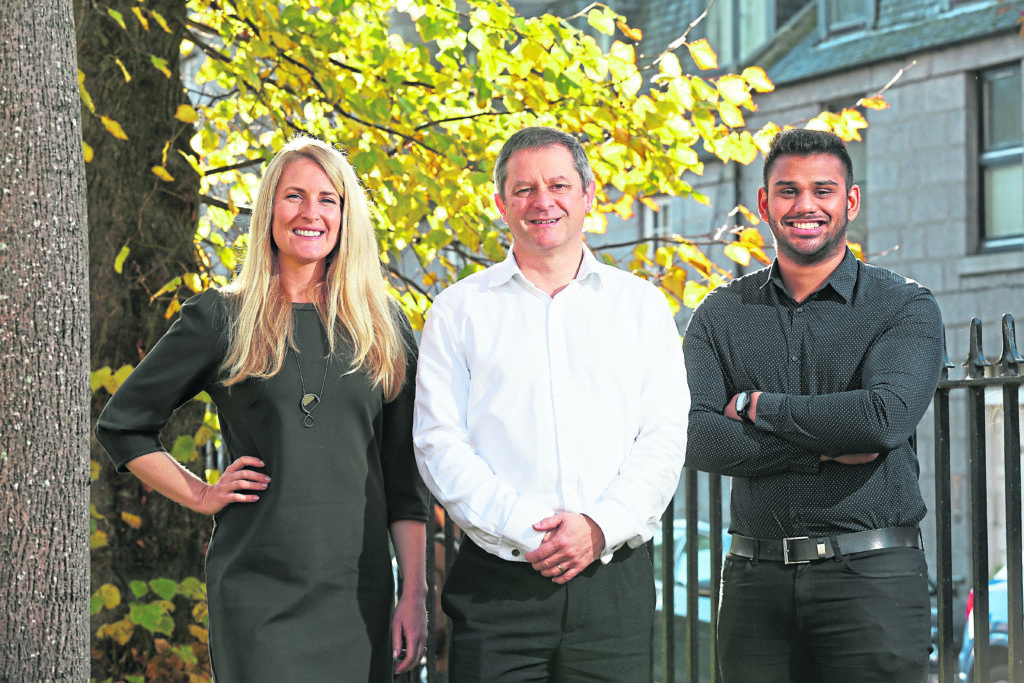 Securing a job in the oil and gas industry can be a daunting prospect following years of hard work at university.
For two recent graduates, a door into the sector opened as part of a dedicated programme within international energy consultancy Xodus Group, based in Aberdeen.
After graduating in 2009 with a BSc in Marine Biology from the University of California, Jennifer Smith embarked on a Research Masters of applied ecology at Murdoch University, in Perth, Australia.
Having pursued research roles for government and academia in Australia, Ms Smith returned to the UK and joined Xodus as a graduate environmental consultant.
"After spending years working in research with a desire to help shape the industry, I decided a career in consulting was the logical step forward," she said.
"My role is focused on describing the baseline condition of the environment around a project area and assessing potential impacts from any activity to the surrounding habitat and species.
"Working on environmental impact assessments for the oil and gas industry has given me a greater appreciation of the impact assessment process and the regulatory framework that guides it."
Meanwhile, Gowshik Mohan had always looked to pursue a career in oil and gas, admiring the technological advances and developmental opportunities the industry can offer.
He jumped at the opportunity to join Xodus as a graduate engineer in the company's subsea and pipelines division after completing his degree in Mechanical Engineering from the University of Edinburgh earlier this year.
Mr Mohan works across field development, integrity management and life extension projects.
Having already spent six months with the company during a university placement, he was eager to secure a graduate position.
"I felt that Xodus created the perfect atmosphere for a young graduate and pushed me to get involved in various projects and learn from experts and their experiences in the field," he said.
Both Ms Smith and Mr Mohan believe the main challenge of entering the oil and gas industry from university is limited knowledge and experience, highlighting the importance of a supportive and dedicated team.
"The team has made me feel valued and empowered," Ms Smith said.
"In a short time, I've been involved in a wide variety of projects, from cables to decommissioning, with the view that I will identify the types of projects that I enjoy and suit my expertise as I develop."
In 2018 alone, the firm has employed 21 graduate-level employees across its UK offices.
Steve Swindell, Xodus managing director, said: "Developing graduates is a core part of the consultancy model so it's something we are committed to doing.
"The industry is also facing challenges with the loss of experience at the upper end so if we don't work at replacing it, we will be storing up problems for the future.
"Gowshik and Jenny's stories are great examples of the opportunities that a multi-disciplinary consultancy like Xodus can offer."
With a strong focus on personal development, Ms Smith hopes to become a principle environmental consultant within the next five years while Mr Mohan aims to have achieved his IMechE chartership and working towards becoming a senior engineer.