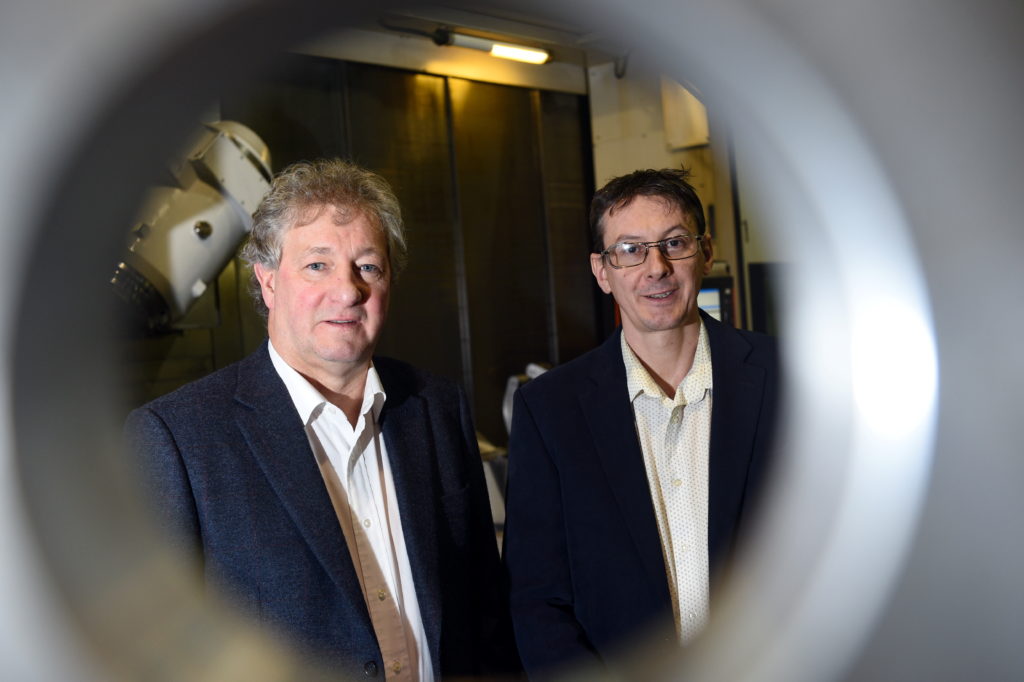 A cash injection at a north-east precision engineering firm is expected to spark a recruitment drive over next few years.
Owners of Kincardine Manufacturing Services (KMS) have agreed to sell 49% of the Stonehaven-based parts supplier to Plexus Holdings for £735,000.
Founder and director Graham Truscott and his immediate family will retain the majority shareholding of KMS.
Mr Truscott said KMS had enjoyed strong trading performance in 2018 and that the fresh investment would help take the business to the "next level".
The north-east businessman believes KMS can double its headcount to 100 from 50 over the next two or three years.
The current management team, led by managing director Brian Davie, will stay on.
Established in 2001, KMS produces and delivers complex components to a range of blue-chip clients in the oil and gas sector, including Schlumberger, Halliburton, NOV and Weatherford.
KMS has participated in a series of major projects recently and is on track to generate revenues of about £4.8 million this year, up from £3.4m in 2017.
Mr Truscott said the company had built a strong reputation for quickly providing crucial parts required on oil rigs.
KMS will use the proceeds of the transaction to expand its operations. About £310,000 will go towards settling the bill for a recently acquired large bore machine.
Oilfield technology firm Plexus is entitled to future dividend payments which would provide an annual return on its investment.
An additional cash payment of up to £150,000 may be payable, subject to KMS's performance.
Plexus will also get access to machining capability in support of its research and development projects.
Earlier this year, Plexus completed the sale of its jack-up applications business, which focuses on wellhead exploration and services, to TechnipFMC for £42.5m.
The London-listed firm is now focused on establishing its technology and equipment in other markets, including surface production wellheads, subsea and decommissioning.
Plexus' pioneering Pos-Grip wellhead technology has been used or ordered for hundreds of oil and gas projects globally.
Plexus chief executive Ben van Bilderbeek said: "We already have first rate intellectual property in the form of our Pos-Grip technology, and now thanks to today's transaction, we are further able to support our programme to expand the application of our proprietary technology throughout the oil and gas supply chain and beyond into areas such as geothermal and decommissioning.
"Having established our jack-up exploration wellhead business as the dominant supplier to the North Sea high pressure, high temperature market, we know the challenges companies operating in the sector face.
"Therefore, we look forward to working with and supporting the KMS team going forward, as we look to grow our business substantially over the coming years."
Recommended for you

Plexus celebrates near quadrupling in full year revenue