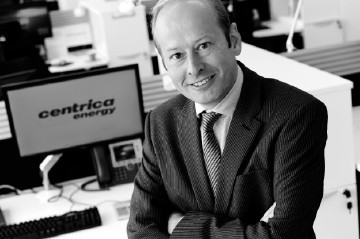 Scottish Gas owner Centrica said yesterday a new deal to import enough gas to meet about 5% of the UK's annual demand would help to keep its household energy bills competitive.
The 10-year agreement with state-owned Norwegian oil and gas firm Statoil is worth £13billion and involves the supply of some 1,765billion cubic feet of gas to the UK, starting in 2015.
Prime Minister David Cameron said the announcement underlined the strength and depth of the ties between the UK and Norway.
He added: "Gas plays a central role in powering our economy and will continue to do so for decades to come.
"Today's agreement will help to ensure the continued security and competitiveness of gas supplies to Britain from a trusted and reliable neighbour."
Centrica also announced it was acquiring producing and development assets in the Norwegian North Sea for about £1billion, giving it operating facilities in the Nordic country for the first time. In addition, the energy firm said it had struck a deal with Statoil on gas exploration opportunities in both the UK and Norway.
Jonathan Roger, managing director of Centrica's Aberdeen-based upstream arm, said the agreements were a positive development for the Granite City.
The company's upstream oil and gas operations have grown since the group bought Venture Production in 2009.
Since then staffing levels in Aberdeen have mushroomed from about 140 to about 350, including about 60 being taken on this year, making it Windsor-based Centrica's largest office.
Mr Roger said further growth in Aberdeen was likely – on top of up to 40 additional roles in Norway – as a result of the deals announced yesterday.
On household fuel bills, he said the wider market would dictate future prices but added: "Hopefully, this will underpin our ability to supply gas to our customers competitively."
The supply deal will provide enough gas for 3.5million UK households and replaces a previous 10-year agreement, signed in June 2002 and started in 2005.
Centrica's newly-acquired Norwegian assets will increase its reserves by nearly one-third, or 117million barrels of oil equivalent, and production by around 25%.
The firm said the expansion built on its growing position in Norway, substantially increasing scale and improving the sustainability of its upstream business.
Chief executive Sam Laidlaw added: "As well as being the second largest gas producer in the UK, we also have one of the fastest-growing exploration and production businesses on the Norwegian continental shelf. Much of the gas acquired through this transaction will come to the UK market, providing further energy security for British (and Scottish) gas customers long into the future."
Centrica shares fell 2.8p to close at 286.1p.
Recommended for you

Shapps says he's confident in UK gas supplies this winter