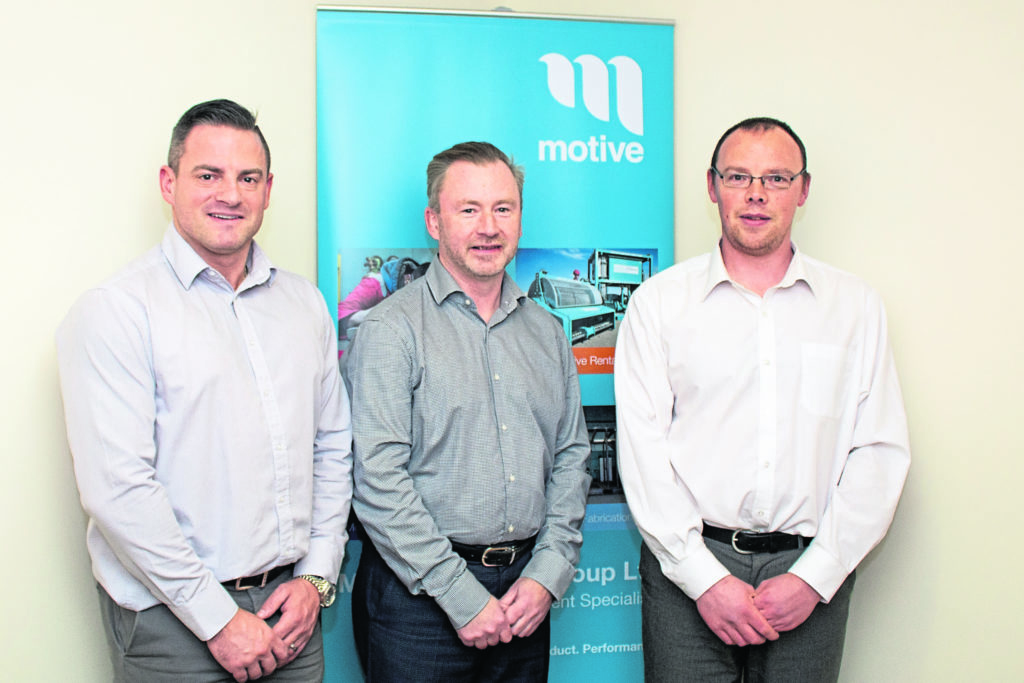 Former regional banking chief John Brebner has taken up a new role at Aberdeenshire firm Motive Offshore.
Mr Brebner had a string of senior management roles during a 34-year career at Clydesdale Bank, including a spell as area director for north Scotland.
He has joined Motive, a marine equipment specialist based in Boyndie, between Banff and Portsoy, as finance director to support its plans to build on record turnover in 2018.
At risk of closure a few years ago, at the height of the oil downturn, Motive's bosses have restructured the firm and given it a more financially secure footing.
Accounts are still being finalised but turnover exceeded £13 million last year and beat management's expectations for a 20% increase on 2017.
The company, which employs 94 people at its base i Boyndie and an office in Dyce, Aberdeen, and has a presence in key oil and gas centres overseas, plans to go on the acquisition trail in 2019.
Managing director Dave Acton, who co-founded the business with James Gregg, said: "John brings a lifetime of corporate finance experience which will be invaluable as a move into the next stage of company growth.
"His expertise is the final piece that was missing to allow us to forge ahead with our expansion and acquisition plans for the new year."
Mr Brebner, who has been a non-executive director on Motive's board since February last year, said: I have known James and Dave for a number of years and, although they have seen some tough times, I was hugely impressed with how they came through the other side.
"I was very keen to become more involved and support them as the business is poised for further success.
"Motive is hungry for growth, so we will actively be sourcing potential acquisitions in the new year. My role will be to support that process and help to integrate new teams and implement change management programmes."
Mr Brebner is president of Aberdeen and Grampian Chamber of Commerce and also a non-executive director at Aberdeen Harbour Board.
He left Clydesdale Bank in 2016, ending a spell as head of the bank's regional business and private banking centre, and also its regional head of specialist and acquisition finance, seeking new challenges.