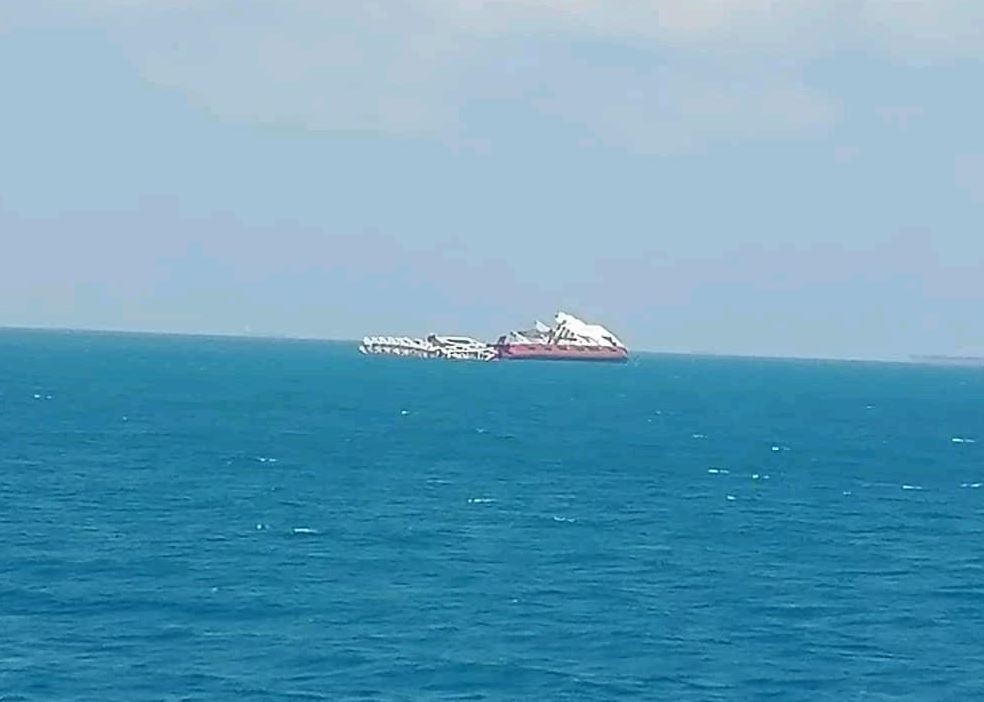 An offshore tanker collided with a pipelay vessel off the island of Bintan in the South China Sea, sinking the £77 million ship.
The crash with the Antea tanker punctured a hole in the side of the Star Centurion pipelay vessel causing it to tip onto its side.
All crew aboard the vessel have been accounted for and a full emergency procedure was launched "immediately", according to tanker owner Bernhard Schulte Ship Management.
The Star Centurion is believed to have been headed for Indonesia.
According to local media, the ship was formerly known as the Lewek Centurion and was owned by Ezra Holdings before being repossessed by DBS Bank.
The Star Centurion is now thought to be operated for the bank by Vallianz Offshore Marine.
No sea pollution is thought to have taken place.