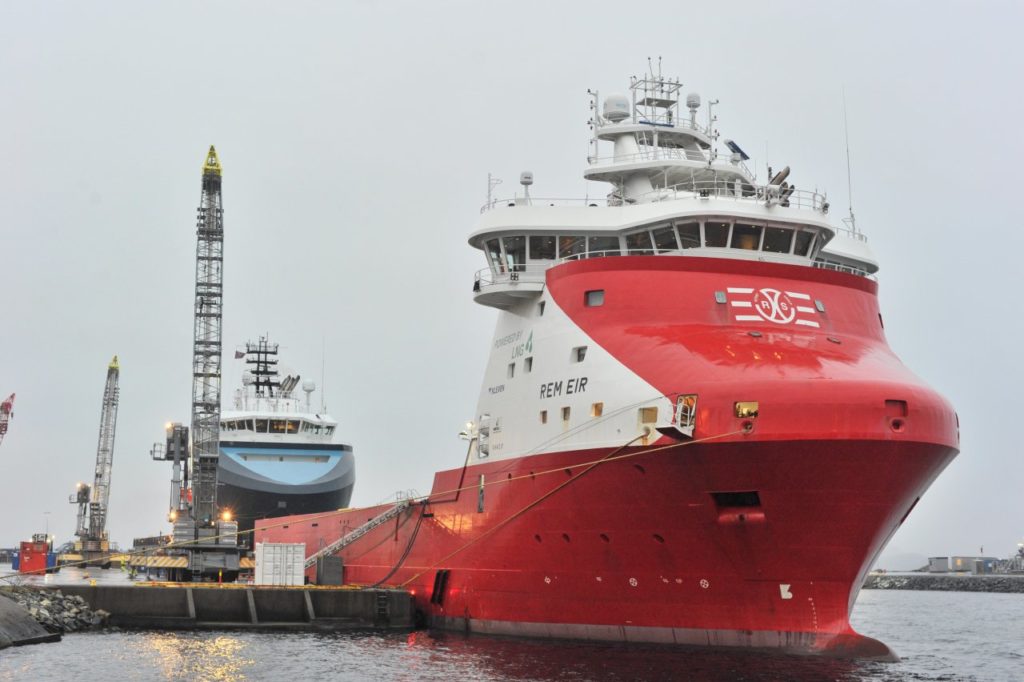 Equinor has celebrated a 600,000tonne cut in CO2 emissions from its operations in Norway since 2011.
The oil and gas operator last year changed its name from Statoil to represent a cleaner agenda and being a wider energy firm.
Adjusting for reduced activity, emissions have dropped by 26% based on figures relating to Equinor's  use of helicopters, supply vessels, rig moves and storage.
The firm aims to cut emissions from the Norwegian supply chain to 50%, based on the 2011 level, by 2030 to help the country meet climate change targets.
Equinor said many of its suppliers are now adopting cleaner solutions, like ship-to-shore power supply stations, which the operator will reward with further work.
NorSea is today opening one such station in Stavanger today as more vessels prepare for hybrid battery operation and shore power supply.
Philippe Mathieu, head of Equinor's joint operations support cluster, said: "We need broad cooperation if we are to reduce emissions from our supply chain.
"Equinor plays a key role in this effort, as we have many suppliers who must be team players if we are to cut emissions.
"We influence operations by our management of day-to-day activities, commercially by rewarding low emissions in contracts and strategically by supporting a business that utilizes vessels, vehicles and helicopters in a proper way."
Recommended for you

North Star Shipping sets sail for profitable renewables work