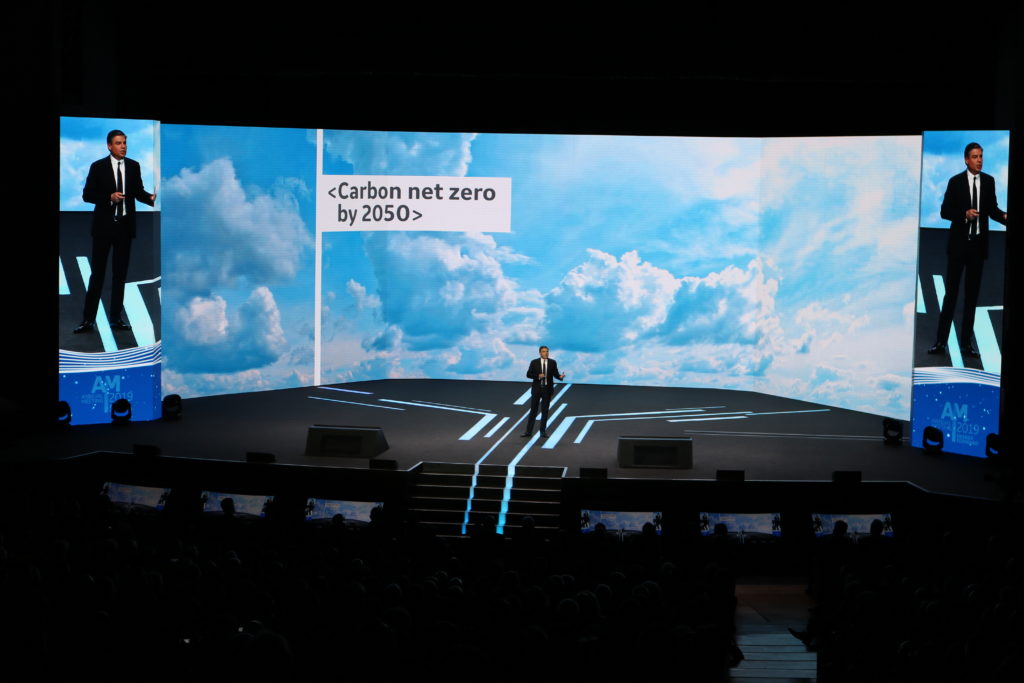 Energy services giant Baker Hughes, a GE company (BHGE) today announced its commitment to eliminating its carbon dioxide emissions by 2050.
BHGE is targeting a 50% reduction in CO2 equivalent emissions by 2030, before hitting net zero 20 years later.
The company pledged to invest in its portfolio of low carbon products and services to bolster its clients' efforts to keep their carbon footprints in check.
BHGE made the announcement at its 20th annual meeting in Florence, Italy.
A number of new technologies were launched at the event, including Lumen, a ground-based and aerial-drone based methane detection system.
A turbine fully-powered by hydrogen was also showcased.
Furthermore, consultancy Gaffney, Cline and Associates ­– a BHGE subsidiary – has launched a new service providing quantitative assessment of the carbon intensity of oil and gas assets.
Lorenzo Simonelli, chairman and chief executive of BHGE, said: "Oil and gas will continue to be an important part of the global energy mix, and BHGE is committed to investing in smarter technologies to advance the energy industry for the long-term.
"Managing carbon emissions is an important strategic focus for our business. We believe we have an important role to play as an industry leader and partner.
"BHGE has a long legacy of pushing the boundaries of technology and operating efficiency. Today we take this to the next level by committing to ambitious new goals for ourselves, and to providing lower carbon solutions expected by customers and society."
Recommended for you

'We need visibility': Baker Hughes boss in North Sea call to policymakers