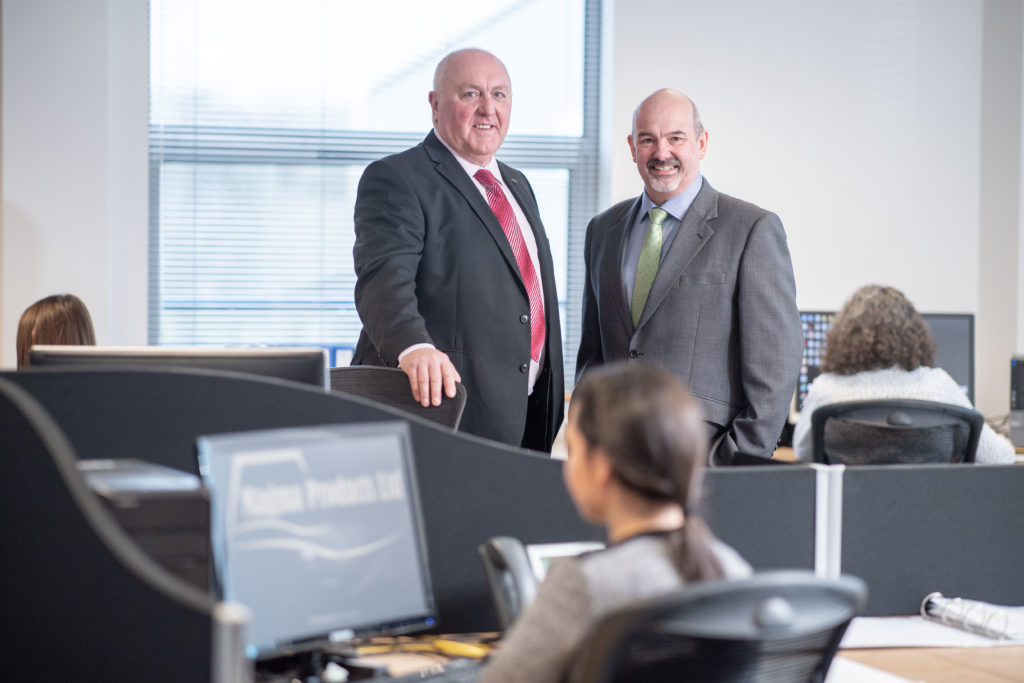 Engineering consultancy Magma Products has appointed Philip Tweedy as managing director.
Mr Tweedy had been commissioning manager at Magma, which has offices in Aberdeen, Great Yarmouth, Bucharest and Houston.
The company was formed in 2001 and employs 53 people. It provides specialist offshore commissioning and start-up services to the oil and gas sector.
Former managing director Paul Rushton will assume the role of chairman.
Mr Tweedy and Mr Rushton will continue to be based out of the Aberdeen office.
A former engineer with British Coal, Mr Tweedy moved into the oil and gas industry in 1991 and has worked in commissioning ever since.
He worked on projects for a number of companies including Harland and Wolff, Halliburton Brown and Root, Amec, Nexen, BP, Qedi and Shell, before joining Magma Products in 2013.
Mr Rushton said: "The appointment of Phil as managing director ensures a smooth transition for the team, our clients and current projects.
"His promotion will allow me to focus on the development of the business and winning additional projects as the demand for commissioning and start-up expertise grows over the next 18 months.
"Phil has a first-class track record, and his knowledge and experience will be invaluable going forward."
Mr Tweedy said: "I'm delighted to have been appointed to this pivotal role within the business. Magma has an industry-recognised reputation for the delivery of pre-commissioning, commissioning and start-up projects.
"We experienced one of our busiest periods towards the end of the last year.
"My role will see me take on responsibility for day-to-day operations, while I will also support Paul in delivering the overall strategy for the business."
Recommended for you

Acorn project developer Storegga appoints new CFO