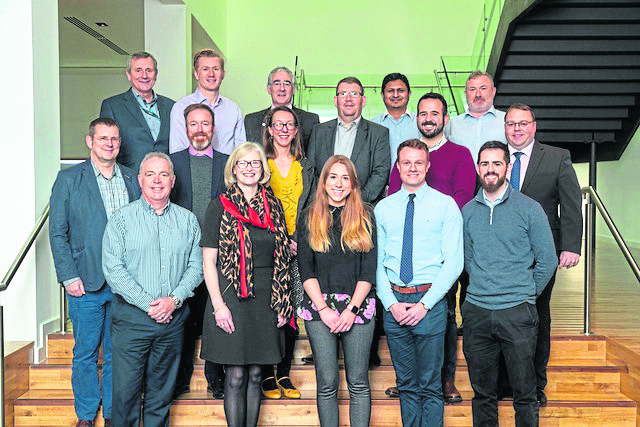 The achievements of a group of mentors and their mentees in the oil and gas industry have been celebrated at an awards ceremony in Aberdeen.
Eighteen project managers from a number of Aberdeen-based firms completed the Oil and Gas Industry Project Management Mentoring Programme, co-ordinated by the Engineering
Construction Industry Training Board (ECITB).
The six-month scheme allows qualified and experienced project practitioners to impart wisdom and provide guidance to less experienced project professionals with the aim of accelerating their performance and careers. To date, almost 50 participants have benefited, many of whom are working towards chartered status with bodies such as the Association for Project Management.
Evidence shows that while technical skills can be learned online or in a classroom, behavioural and leadership skills can be enhanced via mentoring so, in 2014, ECITB and the Offshore Project
Management Steering Group (OPMSG) set up a pilot scheme to mentor 14 young oil and gas professionals from the Aberdeen area.
It has attracted interest as a blueprint from across the country and other parts of the engineering construction industry, such as nuclear decommissioning.
A number of others successfully completed the Association for Project Management's Registered Project Professional (RPP), a pan-sector standard for those able to demonstrate the capabilities of a responsible leader with the ability to manage a complex project.
Chris Claydon, chief executive of the ECITB, said: "The delivery of projects to world-leading standards is vital to the future well-being of the oil and gas sector.
"Our project management mentoring programme shows how industry can put aside commercial interests to co-operate for the benefit of the sector as a whole.
"The ECITB is proud to support this and the other project management development programmes that the OPMSG is leading.
"The learning and experience from oil and gas is highly transferable to other sectors and, following the success of this scheme, we are rolling out similar programmes across other sectors."
Recommended for you