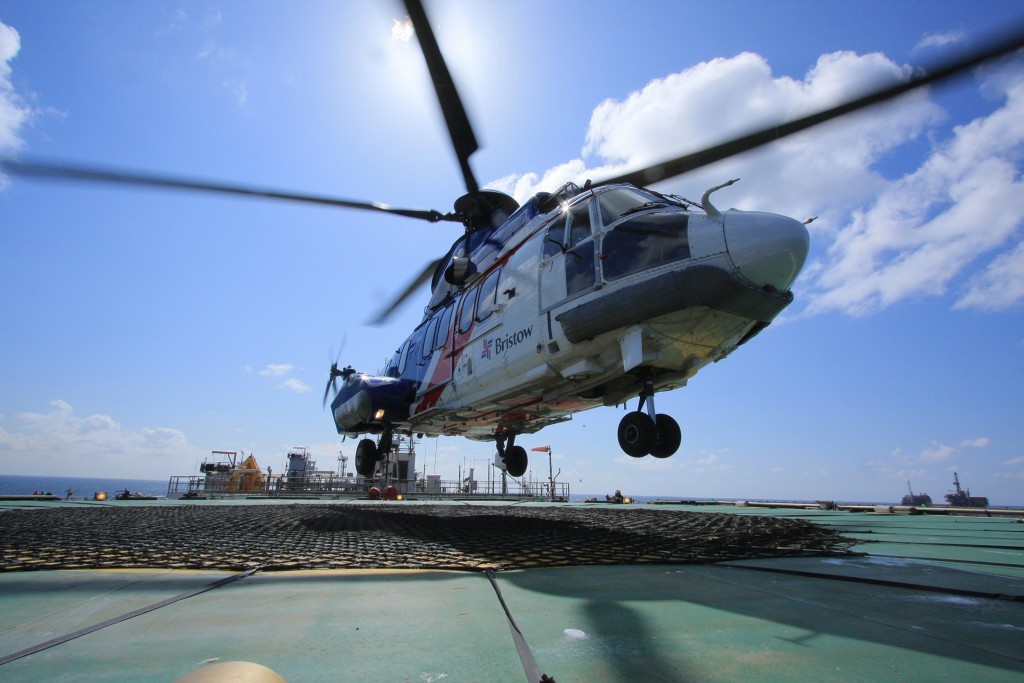 The US firm behind a major North Sea helicopter operation has cast doubt on its own future.
Bristow Group is "assessing its ability to continue" after flagging a series of "material weaknesses" in its financial reporting.
The company, which has cancelled its merger with rival Columbia, admitted its control over financial reporting was "ineffective" at March 31, 2018 "and the reporting periods thereafter".
Bristow said it "did not have adequate monitoring control processes" for its debt agreements.
Management's assessment and KPMG's report on internal control over financial reporting — as of March 31, 2018 — "should no longer be relied upon", Bristow warned.
Bristow is checking whether these "weaknesses" resulted in a "misstatement" in its annual report for the fiscal year ended March 31.
The firm is also evaluating whether it needs new lending arrangements and "the resulting impact on the assessment of the company's ability to continue as a going concern".
Bristow has been contacted for comment on any potential impact on its operations in Aberdeen.
The company provided the information in its preliminary third quarter results announcement.
Net losses attributable to Bristow Group totalled £203m for the nine months to December 31, 2018, widening from a deficit of £74m for the same period on 2017.
Oil and gas services were hit by a decrease in activity in key regions.
Its Europe Caspian business was hit primarily by a decrease in the UK oil and gas revenues as well as a drop in revenue from its subsidiary airline Eastern Airways.
IMPAIRMENTS
Bristow cited a number of "impairment charges" which contributed to its widened net losses.
Bristow incurred impairment charges for nine months to December 31 of £90.9m, with £67m relating to costs involved with the company's Super Puma H225 helicopters.
The Airbus-made aircraft has not made a return to North Sea operations since a fatal crash off the coast of Norway in 2016.
Fellow firm Babcock also recently booked charges as a result of its Super Pumas being down-valued.
Bristow realised a £12.4m loss on disposal of assets, with £10m coming from costs on the termination of an aircraft purchase contract with Sikorsky.
Bristow has filed a lawsuit against the manufacturer, seeking to recover its £9.3m deposit.
Recommended for you

Oil majors report record first-half results across the board