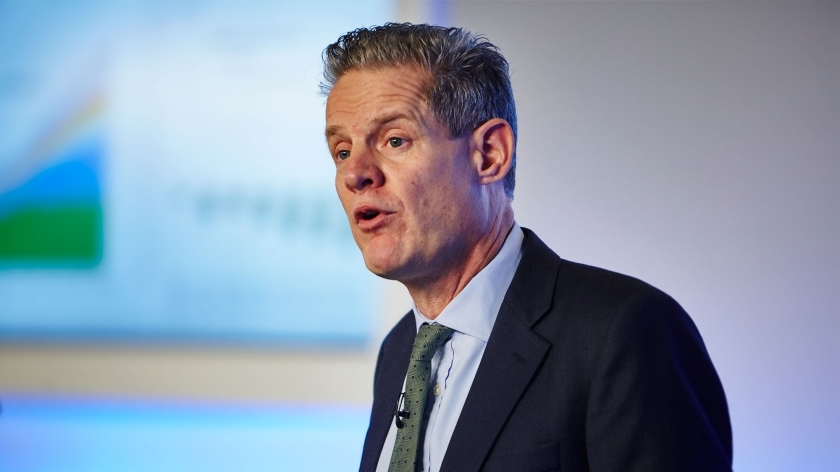 The world still needs "trillions of dollars of investment" in oil as industries and governments get to grips with the energy transition, BP's chief economist said.
Presenting BP's latest energy outlook scenario, Spencer Dale said new, large-scale oil production was central to the move to a low carbon economy.
He did predict a "plateauing" of oil demand by 2030.
Mr Dale also discussed the firm's rapid transition scenario whereby "policy measures" contribute to a 45% reduction in carbon emissions by 2040 – broadly in line with Paris Climate Change goals.
Oil majors are coming under increasing pressure to make renewable and low carbon technologies a bigger part of their businesses.
Earlier this month, BP vowed improve its reporting of how its operations fit in with the goals of the Paris Agreement.
Mr Dale said: "The world will need substantial amounts of new energy if it is to grow and prosper – but there's no easy solution.
"All the scenarios suggest investment will be needed in new oil production over the next 20 years to meet levels of demand.
"Our rapid transition scenario would still require many trillion of dollars of investment in new oil.
"Without that investment the world would not even be close to delivering on the new energy transition."
He reckons renewables will account for just 15% of global energy demand by 2040, adding: "Even with renewables accounting for two-thirds of the energy mix, something has to account for the rest, with oil and gas accounting for 50% of primary energy in 2040."
BP chief executive Bob Dudley said renewables "matter" to the company and are a "huge part" of its plans.
Mr Dudley added: "A real step change is needed to get carbon emissions going in the right direction.
"There's no silver bullet to solving the dual challenge. Many forms of energy will be needed.
"While we know what's needed for the energy transition we don't know what path it's going to take – I would say no one does."
Recommended for you

Campaigners bring legal challenge to UK Government on North Sea oil plans