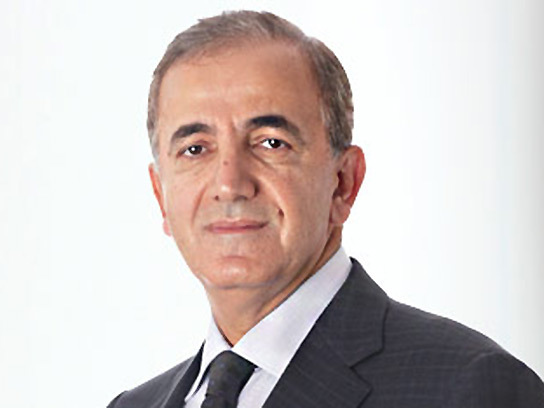 The family of dead Petrofac founder Maroun Semaan have hit out at what they see as an attempt to shift blame in the recent bribery scandal to engulf the firm.
Two weeks ago, a former global head of sales at Petrofac was convicted as part of a bribery investigation.
The UK Serious Fraud Office (SFO) confirmed that David Lufkin, 51, had pleaded guilty to eleven counts of bribery.
The conviction relates to "corrupt offers" made to influence the award of contracts to Petrofac in Iraq and Saudi Arabia.
The offers of payments were to influence contract awards of more than £2.7 billion in Saudi Arabia and £565 million in Iraq.
Mr Semaan's family last night released a statement hitting back at what they perceive as an attempt by Mr Lufkin to shift blame from himself to Mr Semaan.
A spokesperson for the Semaan family said:"Following media inquiries, the family of deceased Petrofac International co-founder Maroun Semaan has expressed deep concern that individuals implicated in a bribery scandal may be seeking to shift blame to him.
"A confidential document purportedly from the SFO was drawn up after former Petrofac senior manager David Lufkin indicated he would plead guilty. Lufkin has not been charged with conspiracy yet he has named a number of Petrofac executives.
"Maroun Semaan was not charged with any offence and is one of a number of names mentioned in this document.
"The family believe that the media are focussing on the one man who cannot refute allegations or sue for defamation because he is deceased.
"They are concerned that others seeking to exonerate themselves or mitigate blame may claim the late Mr Semaan was responsible.
"Maroun was always concerned to give back during his lifetime and use his good fortune to help others.
"His philanthropic endeavours were respected across the Middle East and the Semaan Foundation has helped educate thousands of aspiring professionals."
Last week, it was revealed that Petrofac is facing the prospect of a £400 million payout to investors amid legal action linked to an alleged bribery scandal at the oil services firm.
Litigation funder Innsworth and law firm Keystone said that they are analysing potential claims and are actively putting together a group of shareholders to launch action against Petrofac.
Ian Garrard, managing director of Innsworth, said the group is in a "pre-eminent position to assemble and fund a shareholder group action against Petrofac".
Recommended for you
X

Sonomatic look to expand Aberdeen business and increase workforce