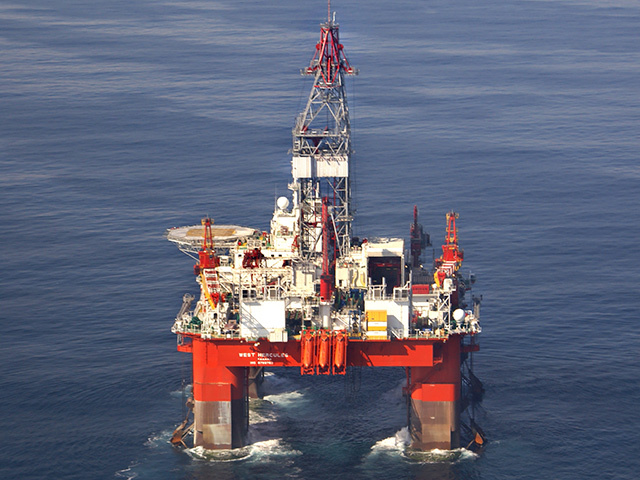 Bosses at rig contractor Seadrill said the market continued to show signs of improvement as revenues picked up in the fourth quarter.
They said tendering activity and contract terms were better and predicted more activity in 2019.
Seadrill achieved revenues of £222 million in the fourth quarter, an increase of 17% compared to Q3, primarily due to the West Hercules and West Phoenix rigs working at higher day rates and for more days.
West Elara moved to a higher contractual day rate and Sevan Louisiana returned to service.
Operating losses narrowed to £52m from £80m.
For the full year, revenues sank 39% to £950m and pre-tax losses widened to £3.39 billion from £2.28bn.
The New York and Oslo-listed company has an order backlog of £1.5 billion.
Since Seadrill's last earnings report in November, the company has added £67m of additional backlog.
West Phoenix was awarded a two well contract and six options with Equinor in the UK and Norway.
Seadrill has eight newbuild jack-up commitments with the Dalian shipyard, which last month appointed an administrator to restructure its liabilities.
A spokesman for Seadrill said the firm continued to "monitor the situation".
Chief executive Anton Dibowitz said: "The offshore drilling market continues to show signs of improvement with increased tendering activity and better contract economics.
"We expect more activity in 2019 to lead to a tighter supply demand balance and improved pricing in 2020 as the recovery progresses.
"We are delighted to have entered into a joint venture with Sonangol to manage and operate four rigs focused on the Angolan market.
"This relationship provides us with access to a market that is expected to show significant growth over the next five years as well as an opportunity to continue expanding our fleet of premium ultra-deepwater rigs.
"We remain focused on continued cost reduction and disciplined use of capital including the terms on which we will contract our premium fleet."
In addition to its own fleet of 35 rigs, Seadrill manages 11 rigs for Seadrill Partners, five for Seamex and two for Northern Drilling.
Recommended for you
X

Burness Paull promotes new partner from within