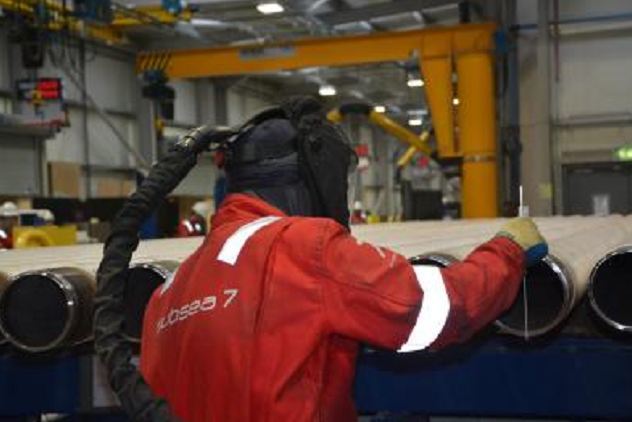 Pre-tax profits dropped by 60% to £160 million at energy service firm Subsea 7 last year.
Subsea 7 said its income was affected by lower pricing on projects awarded during the downturn and lower levels of activity in its life of field and renewables and heavy lifting business units.
Full year 2018 revenue was £3 billion, 2% higher than in 2017, reflecting an increase in Surf (subsea umbilicals, risers and flowlines) and conventional work.
In the fourth quarter, the company won a contract for Shell's Shearwater project, offshore UK.
Its order backlog was £3.7bn at the end of last year.
Subsea 7 ended the year with 33 vessels in its fleet, including one under construction, Seven Vega, and two stacked vessels, Seven Phoenix and Seven Mar.
Vessel utilisation was 70% for the full year, up from 61% in 2017, at Luxembourg-registered Subsea 7, which has offices in Westhill, near Aberdeen.
The company employs about 1,000 people in the north east.
Revenue is expected to be "slightly lower" this year, despite its prediction of "increased tendering and award activity", involving several large greenfield oil and gas projects, in 2019.
But Subsea 7 will launch a new two-year £150m share repurchase programme, enabled by its "strong financial and liquidity position and improving market outlook".
Jean Cahuzac, chief executive, said: "Subsea 7 delivered good operational and financial results in 2018, despite the challenge of delivering projects awarded at lower prices during the downturn.
"The number of deepwater oil and gas projects awarded by our clients started to increase as industry-wide cost
reductions and higher oil and gas prices supported better economic returns.
"We received a good share of new awards reflecting our enabling technology, early engagement and integrated solutions.
"Subsea 7's performance reflects our strategy to be a global leader in the delivery of offshore projects and services for the evolving energy industry and create sustainable value by being the industry's partner and employer of choice in delivering the efficient offshore solutions the world needs.
"We invested in our business during 2018, acquiring additional early engineering capability with our investment in Xodus and expanding our renewables capability with the acquisition of Seaway Offshore Cables.
"We invested in our fleet, with continued progress constructing our new reel-lay vessel, Seven Vega, which is due to commence operations in 2020.
"We also invested in our people, with 53 new graduate engineers and 40 marine cadets joining us in the year.
"Subsea Integration Alliance, our collaboration with OneSubsea, Schlumberger, has delivered positive results with the award of integrated projects offshore Australia and in the Gulf of Mexico, and integrated early engineering awards offshore Senegal and Australia that are expected to progress to the execute phase after final investment decisions are made.
"We remain committed to our long-term relationship with Schlumberger and are encouraged by the success of Subsea Integration Alliance and our integrated technology programmes.
"In 2019 we expect continued pressure on our financial performance from the projects awarded at lower prices during the downturn and from a reduction in our offshore wind farm installation activity.
"However, offshore activity levels are improving and the projects we are now tendering and winning give us confidence that the expected market recovery will translate into better performance for Subsea 7 in the future."
Recommended for you
X

VIDEO: First concrete 'foundation' arrives for £350m Aberdeen harbour expansion