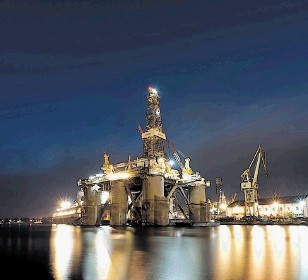 North Sea oil firm Hurricane Exploration is on the hunt for £100million of extra funding as it looks to move towards its first development west of Shetland.
The firm, founded in 2005 and focused on basement reservoirs, has spent 2009 to 2011 assessing and drilling its Whirlwind and Lancaster discoveries, both west of Shetland and estimated to contain recoverable 200million barrels of oil each.
During 2012 and into 2013, it wants to drill two appraisal wells on Lancaster, an appraisal well on Whirlwind, an exploration well on the Lincoln prospect, and a further appraisal well on the Lancaster north-west flank, with a view to drawing up a field-development plan by about 2014 for Lancaster.
The firm also hopes to drill an exploration well on its Typhoon prospect, subject to securing a deep water rig, this year or next.
It will also be looking to carry out 2D seismic on some of 10 blocks it has been offered south-west of Shetland under drill or drop frontier licences in the 26th licensing round.
Nicholas Briggs, chief finance officer at Hurricane, said: "We want to take the west of Shetland to development as quickly as possible to get income. But we want a portfolio effect to build up while this is progressing so more starts coming in.
"Our primary objective now is to shoot 2D seismic. These new licences are frontier licenses. We do not have much information about them and they might come to nothing. But it is exciting. There is a lot of potential there, it is positive news."
The private firm is looking for about £100million to fund drilling on Lancaster and Typhoon and has the backing of its existing shareholders, he said.
It would then look to bring in partners once it has reached field-development stage.
Hurricane, led by chief executive Robert Trice, employs about 15 people and focuses on his speciality of basement reservoirs.
Mr Briggs said the advent of 3D seismic, the knowledge of how to interpret it and an adventurous spirit had helped to open up basement reservoirs, which had previously mostly been discovered by accident.
Recommended for you
X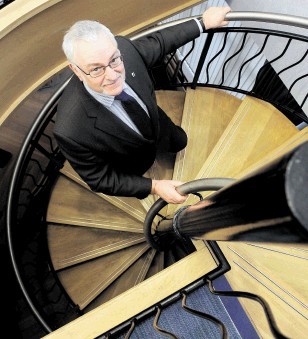 UHI to bolster renewables courses and energise sector