Dana Petroleum, the Aberdeen-based oil and gas operator, said yesterday it had secured semisubmersible rigs to drill a further two exploration wells in the same area as its recent significant oil discoveries at West Rinnes and East Rinnes, north-east of Shetland.
The South-East Rinnes structure is to be drilled late this year by the Stena Spey.
In the first quarter of next year, the Byford Dolphin will drill the South-West Rinnes prospect. Both wells will be operated by Dana.
Chief executive Tom Cross said Dana was fast-tracking the two wells to help it to determine the total oil reserves in the Rinnes area, around its operated Hudson oil field, so that development plans could be optimised.
Dana also said it had secured a deal which would deliver three additional exploration wells offshore Norway in partnership with Det Norske Oljeselskap, the second largest operating company in Norwegian waters.
It added that it had agreed swap arrangements under which it would acquire a 25% interest in one licence and 10% stakes in a further two in exchange for a 10% interest in another licence.
The company said the large Fulla gas-condensate prospect, Storebjorn prospect, and Eitri oil prospect would be targeted between October 2008 and early 2010. Eitri is close to the producing Jotun oil field, where Dana has a 45% stake.
Mr Cross said: "The Norway deal delivers three further exploration wells for Dana within the next 18 months. Each provides the potential for material reserve additions with an attractive chance of success close to existing production infrastructure.
"Taken together they significantly broaden Dana's portfolio in Norway."
Dana also said it was working closely with its 50/50 partner Gaz De France to secure a rig for further drilling in the Nile Delta, following the recent successful gas discovery on the West el Burullus concession. It added that elsewhere in Africa discussions were progressing well on rigs for drilling in Morocco and Mauritania.
Mr Cross said: "So far in 2008, Dana has discovered the West Rinnes and East Rinnes oil fields in the UK and made an important gas find at West el Burullus with our first well offshore Egypt. A further 10 exploration wells are planned for the second half of the year."
Recommended for you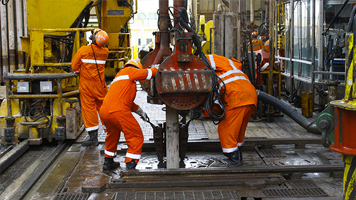 Apex boosts acquired Western Desert volumes