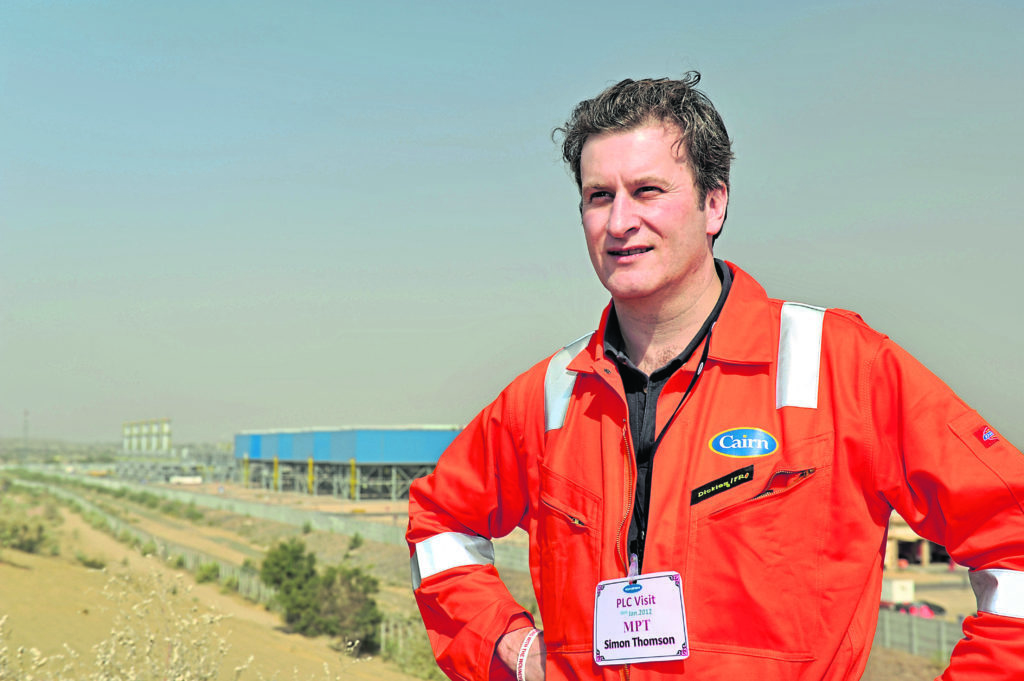 Scottish oil firm Cairn Energy vowed to go after "material" exploration targets this year despite suffering losses of almost £1 billion in 2018.
The Edinburgh-headquartered firm sank to pre-tax losses of £955 million in 2018, compared to a surplus of £205m the previous year.
Revenues climbed to £310m from £25m.
Cairn's deficit was largely due to a write down of its investments in India, where it is embroiled in a tax dispute.
The long-running row centres on restructuring undertaken by Cairn ahead of the flotation of its Indian subsidiary in 2007.
Cairn said India was trying to retrospectively apply tax legislation introduced in 2012 to transactions made by the firm six years earlier.
During the year, the Indian Income Tax Department confiscated proceeds from a 4.9% sale of Cairn's shareholding in Indian firm Vedanta, together with income on Vedanta preference shares, totalling £540m.
Following the sales, Cairn's holding in Vedanta is now 0.1%.
Cairn had a 5% stake in Vedanta following the merger between Cairn India and Vedanta in 2017.
The company also booked a £125m impairment on the Kraken field, operated by EnQuest, following a downward revision in reserves of 6.8m boe, or 19%.
Cairn said Kraken produced 30,300 boe per day last year, which was below expectations, caused by outages on the FPSO and weather-related incidents.
The Premier-Oil operated Catcher Area, 20% owned by Cairn, has performed well, reaching increased plateau rates of 66,000 barrels per day in the fourth quarter.
Partners are weighing up further infill drilling opportunities at Catcher, and a firm commitment has been made to drill an additional production well in 2020.
This year, Cairn will participate in four exploration wells — three as operator — in the UK and Norway, targeting 500m barrels of oil equivalent (boe).
Drilling got under way on the first well in the programme, Presto, operated by Equinor, on March 1, and will be followed by Lynghaug and Godalen.
The final well is Chimera, in the UK North Sea.
Cairn was involved in four exploration wells in the same region last year, including Ekland, Agar-Plantain, Tethys and Raudasen.
Agar is estimated by the operator, Azinor Catalyst, to hold 15-50m boe. Cairn has the option to take over operatorship.
Ekland, Cairn's first operated UK well, was a duster.
Cairn was also awarded five new licences, three as operator, in the UK 30th Offshore Licensing Round last year.
Chief executive Simon Thomson said: "Cairn plans a material exploration programme in 2019 targeting a billion barrels of gross resources, supported by cash flow from our production base.
"With active development projects within the portfolio, we look forward to additional sustained production and cash flow generation over the long term.
"Cairn offers shareholders multiple catalysts for value creation.
"Our financial flexibility and continued focus on capital discipline ensure that the company remains strongly positioned to deliver an active programme."
Recommended for you

Aberdeen's Parkmead Group gets big shares boost despite £35.3 million losses