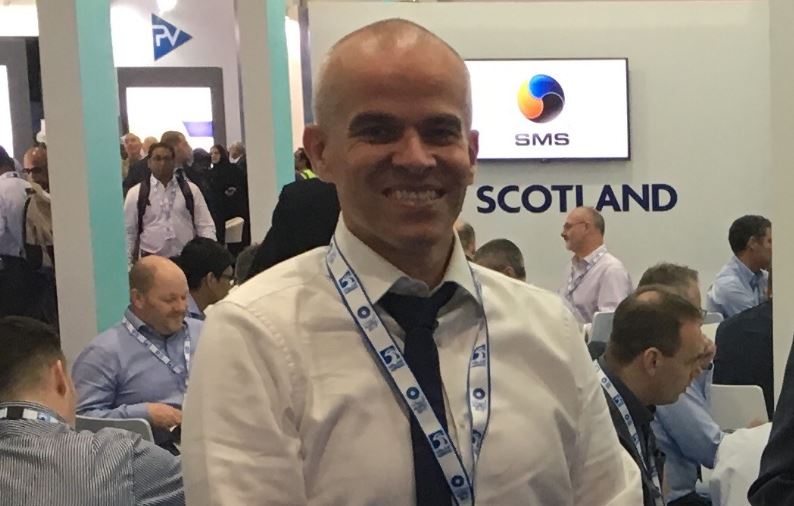 As a region, the north east of Scotland is known globally for its innovative company base and as an exporter of a wealth of skill and expertise built up in the offshore energy industry.
Founded in Aberdeen, Sand Monitoring Services Ltd (SMS) is one of the next generation of Scottish business that is harnessing the power of data and taking that to an international market.
Through the development of SMS SMART Software and SMS Visibility we have transformed the way sensing data is interpreted.
By integrating the data from all your sensors into one interactive visualisation suite we provide an easily accessible, big picture view of an asset for faster, more informed decisions.With the help of Scottish Enterprise Innovation and Digital Transformation teams, we developed our data visualization software and in 2018 were awarded an R&D assistance grant for the development of a subsea IoT sensing technology.
These projects create vast opportunities for SMS as a Scottish SME, giving access to completely new markets, both with the cutting edge subsea products being developed and with our existing products to a new client base giving us a far more immediate sales opportunity in all three of our regional markets.
With support from Scottish Enterprise's SDI team for trips to the Middle East, we benefited from their expertise including in-country knowledge, translation and legal advice.
Through this SMS acquired a greater understanding of the business opportunities in the Middle East and increased awareness of our capabilities, enabling SMS to establish a base in UAE to operate from as a result of a few project awards in Dubai, Saudi Arabia, Oman and Abu Dhabi.
This Scottish Enterprise EFRS research service has had a significant impact on our company's growth and is envisaged to play a vital role in our company growth and expansion plans.
Headquartered in Scotland but with regional hubs in Abu Dhabi and KL, Malaysia as well as ongoing operations in West Africa and the Middle East, SMS has been shortlisted for the OAA Export Achievement Awards 2019, which recognises business growth resulting from successful export activity in the offshore energy sector, oil and gas and all forms of renewables.
Recommended for you

Fast-growing Fennex has new home in Aberdeen's One Tech Hub