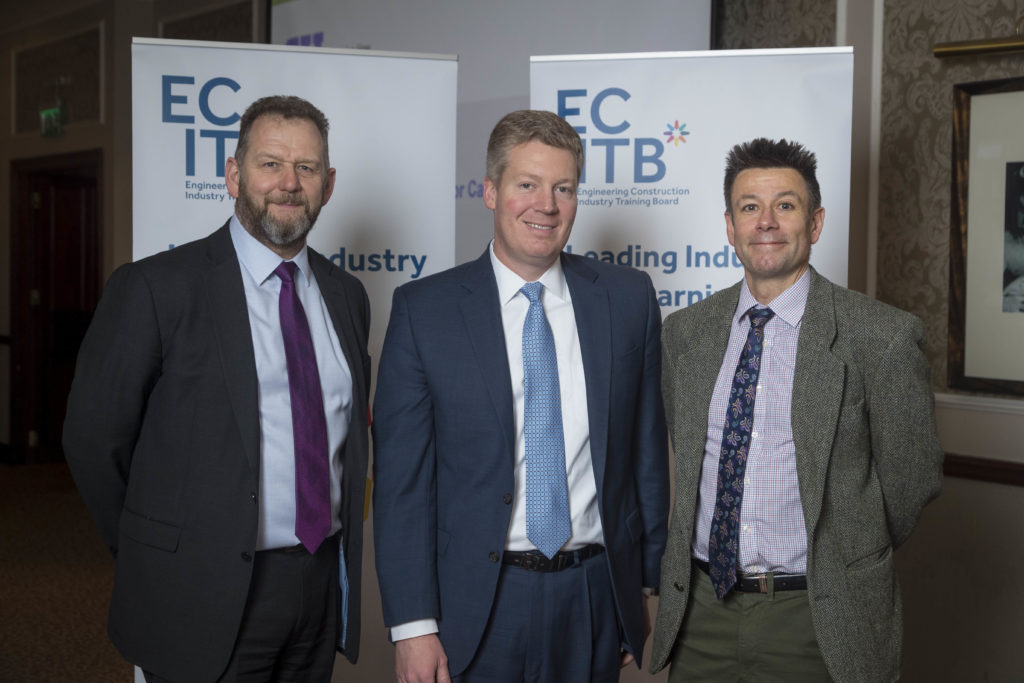 The upstream oil and gas industry has been presented with a proposal to consider a new way of running the business of global infrastructure projects at a speech delivered by renowned US project management expert Stephen Mulva.
Around 30 upstream oil and gas stakeholders attended the Operating System 2.0 event at Norwood House Hotel, which was organised by the Engineering Construction Industry Training Board (ECITB).
Dr Stephen Mulva, Director of the Construction Industry Institute (CII) at the University of Texas, Austin, is leading the development of OS 2.0, a new platform which aims to improve the outcomes of capital projects by creating an innovative operating system for business.
During his keynote speech, Dr Mulva discussed the impact of technology on capital projects and how to keep up with pace of change. He said that industry should take cues from computing, and consider adopting OS 2.0.
He also shared ideas about how this new commercial and financial approach can transform how capital projects are initiated, planned, financed, designed, constructed and operated.
The ECITB, through its association with the European Construction Institute, an affiliated organisation to the CII, has been associated with the work of Dr Mulva for the last couple of
years and has tracked the level of interest that OS 2.0 has attracted from industry stakeholders.
William Lindsay, Chairman of the ECITB Oil & Gas Project Management Steering Group (OPMSG) welcomed Dr Mulva's insights.
"The ECITB hopes that upstream oil and gas stakeholders see the potential benefits in researching a new way of delivering projects and how this may significantly improve the cost effectiveness of the basin," he said.
"The ECITB aim is that any interest in this will be taken forward and co-ordinated under the banner of the ECITB OPMSG."